Subscriptions and Memberships in Web Development
Responsive membership HTML5 templates and other subscription-based content gets more popular nowadays. Many companies and service providers use the subscription model. Even if you haven't used any of the website development solutions, you've most likely seen various monthly subscription plans on the websites of content platforms such as YouTube and Netflix. Such a pricing model is booming nowadays. From online education websites to entertainment portals, you can find monthly subscriptions everywhere.
Today we'll talk in detail about the subscription and membership pricing model and its advantages. Moreover, in this post, you'll find out how we use subscription and membership at Novi to deliver high-quality website building solutions that are beneficial to our clients. But before we continue make sure to check out our recent posts about logo design and usage of social media. These small guides will help you get the best branding on your website and promote it on the world's largest social platform.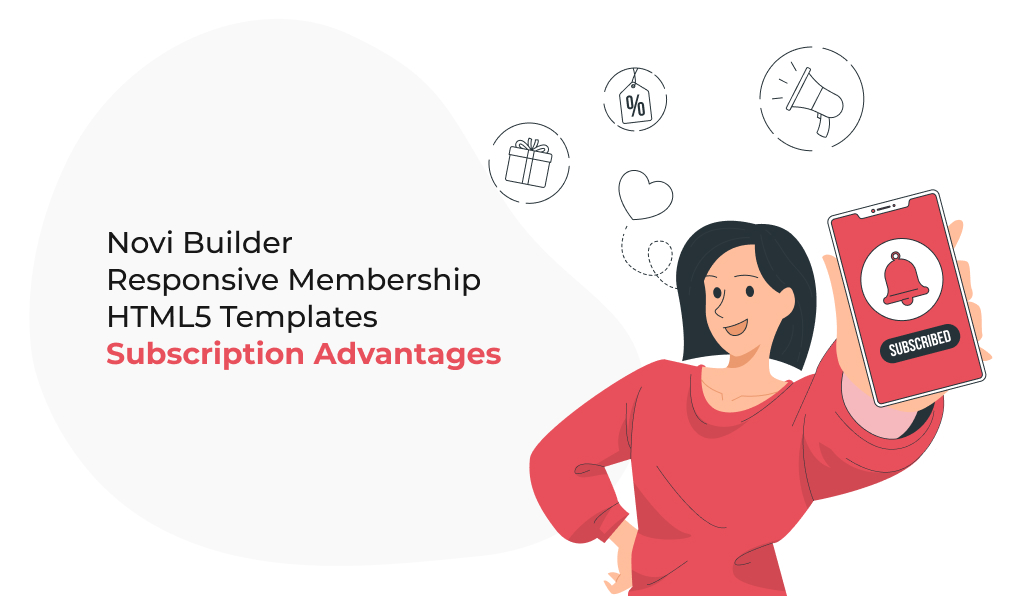 Why People Choose a Subscription Model
Subscription pricing is a business model that gains access to content or services after paying a monthly fee. It has gained popularity recently and as we mentioned above it can be found almost everywhere. From club memberships to mobile phone companies, almost every business nowadays uses this model. There are several reasons for its popularity. Being based on the recurring revenue, it provides certain stability and confidence to both customer and service provider. However, such a model depends on content and community.
These two ingredients are vital to the success of any subscription-based website. Content provides a great starting ground for the membership model. If your content delivers exclusive knowledge or expertise that you'd like to share, choosing the subscription can make it beneficial for you. A membership website is a unique place for people to discuss various news and information based on common interests. Hence, a subscription can help to build a community around the provided content.
Pros and Cons of Purchasing a Subscription
Any subscription model has its advantages and disadvantages. However, it's important to remember that any pricing model heavily relies on the product and its quality. Moreover, you must remember that the price has to be balanced following your target audience's possibilities and needs. Like any modern pricing plan, a successful subscription model needs to remain transparent. When your customers understand what they are paying for, there's a higher possibility they will become your regular subscribers.
Now, let's look closer at the advantages that clients usually consider when choosing whether to subscribe or not. Many customers choose membership and subscriptions due to:
Predictability;
Convenience;
Retention encouragement;
Flexibility;
Simplified pricing.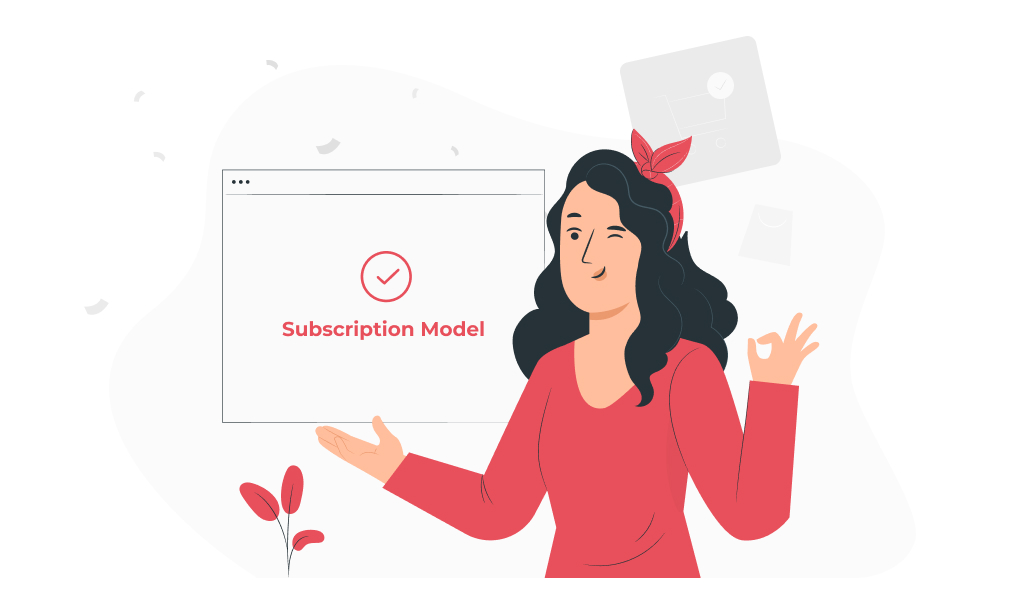 A monthly subscription provides a reliable and convenient way to access exclusive content. Moreover, it's beneficial to the customer and business as well. While customers receive unique content, the business gets a predictable revenue. Your clients also get attached to the service provided at a fixed fee. Memberships also appear time and money saving to customers and help you improve your public image. And with a constant benefit that business gets from its subscribers, improving a product or service becomes easier.
Yearly memberships may be unattractive for those customers who are not entirely confident in the quality of content. For that reason, many companies offer discounted pricing plans or free trials. However, even if a business doesn't have such an option, it must maintain the high quality of the content it offers. Otherwise, a company can lose some of the most committed customers. It often happens when raising membership pricing without improving content quality.
Advantages of Novi Builder Membership
Without any doubt, the subscription model is used not only by content providers. At Novi, we use this pricing model to deliver quality website building solutions. While other companies provide membership access to different features of their product, our HTML editor is offered with all the features available right after the purchase. Moreover, we offer different benefits and bonuses in 3 different plans. Thanks to such a variety, you can easily select the options that you'd like to use. Whether it's a simple landing page or a corporate website, our visual HTML editor allows you to create what you need at an affordable price.
Our pricing model is based on a yearly membership fee. It allows you not to worry about monthly or any other recurring payment. Just like you purchase a hosting or a domain once a year, Novi membership is prolonged annually and you can cancel it anytime. You can find a detailed description of all our pricing plans on our website. Below we'll describe the plans in common most notable differences between them. Don't forget that before you choose your Novi subscription, you can always try our HTML editor for free. Our builder offers a variety of advantages, such as:
Flexible & Responsive Membership HTML5 Templates
As we mentioned above, our website building tool is available in 3 different pricing packages. They vary from Startup to Advanced and Developer plans. The first two are based on an annual subscription. Meanwhile, the third offers a lifetime membership for a single payment of $149. The Startup Plan is perfect for those who begin their work with website builders. However, if you want to build an efficient website without developing it from scratch, we recommend choosing the Advanced plan. Besides offering the versatile website building functionality, this membership plan also comes with over 35 stunning & responsive membership HTML5 templates. From creative & impressive landing pages to multipage & corporate website templates, you get access to an extensive catalog of premium solutions for your first website.
These templates were crafted specifically to be used by our customers together with Novi Builder. Unlike other popular templates, you may find on the Internet, our solutions don't just offer responsiveness and great functionality. The responsive membership HTML5 templates created by our team were tested with the latest version of Novi Builder. Moreover, they contain various presets, layers, and plugins. It will make website development and template customization a lot easier. Even if you don't have any knowledge about working with HTML sites, you can use the Edit mode to visually customize any of our templates to fit your idea.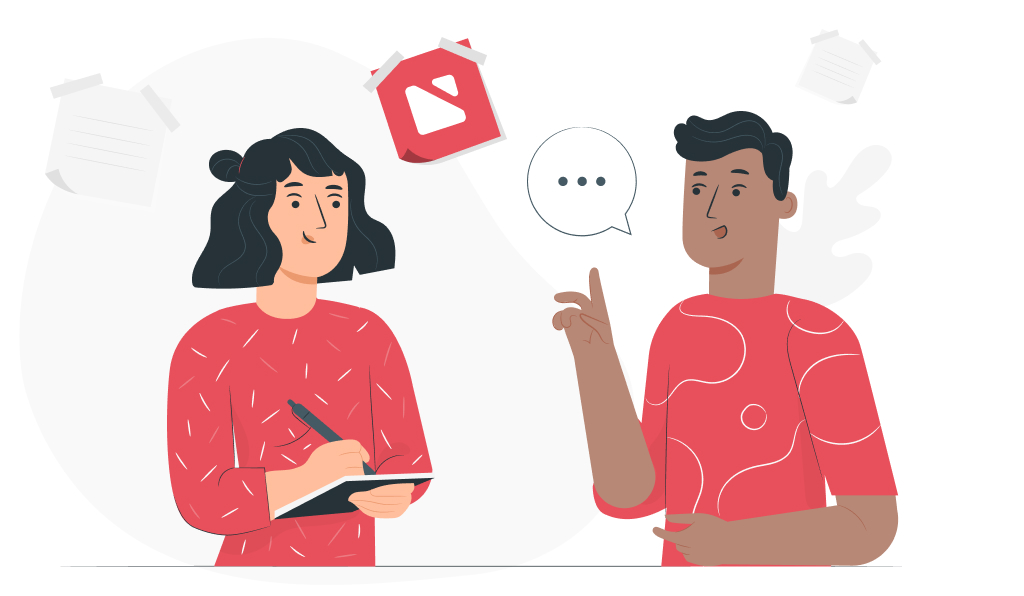 Besides having access to subscription HTML5 solutions, the Advanced membership also grants access to dozens of Novi plugins. They are designed to enhance the user experience as well as website customization. Plugins are easy-to-use modules that can be easily integrated using our visual editor. Here are just some of the plugins you want to use on your future website:
Material Parallax
Owl Carousel
Icons
Campaign Monitor
Countdown
Google Maps
Novi Advanced Membership Plan: Affordable Web Development Solution
After choosing the Advanced subscription, all you have to do is to download the builder archive. Also, we recommend you to get any subscription template that you'd like to work with. With any of our ready-to-use solutions, you can start building the website right away. Moreover, you get a lot of HTML templates to choose from. These solutions are available at an affordable price of $49 per year. So even if you haven't decided what template to choose as a starting ground for your site, the Advanced subscription will be of great use nonetheless.
The templates our team provides are designed to be responsive and attractive to your clients. Furthermore, these solutions have a huge potential for any business. Whether you want to build an online store or a personal portfolio, we have a lot to offer for the owners of Advanced membership. Whatever your choice is, with all our templates you get a responsive website built on the Bootstrap 4 framework. Also, there are a lot of unique options and features in each template. Such as stylized working forms, carousels, icon lists, eCommerce-ready page layouts, etc.
Reasons to Choose Subscription HTML5 Templates
Novi templates offered with the Advanced subscription are easy to work with. Moreover, they are ready-to-use. These solutions also include a wide range of features. They are recommended for website stability and responsiveness. And with the supplied Novi Builder as well as the pre-developed presets and layers, you can quickly customize any of our templates. This will make it more suitable for any of your business or marketing needs.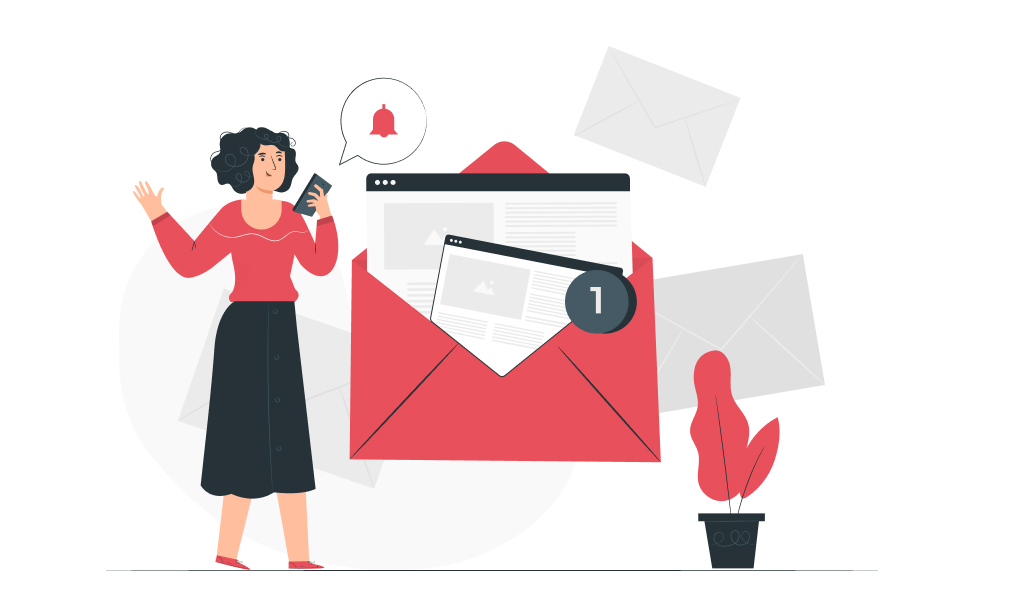 There are dozens of advantages that the Novi subscription templates offer. Besides being reliable, they are easy to install and manage. They have a flexible structure that allows you to achieve astonishing results when customizing them. Other notable benefits of using our membership templates include:
Quick template installation;
Simple visual editing;
Rich functionality (lots of features and plugins);
SEO optimized template structure and various layouts;
Qualified & friendly support.
How Novi Builder Enhances Our Responsive Membership HTML5 Templates
Looking forward to harnessing the full potential of the responsive membership HTML5 templates? Then we highly recommend using the Novi Builder to establish a powerful website. It includes plugins that add a lot to every template available on our site. Adding an element like a carousel or slider is pretty simple with our visual editor. Thanks to the different modes of the builder, you can effectively edit our HTML5 templates. Because of the improved template compatibility, you can create anything with them. And their main advantage is that you don't need to have coding knowledge to get started.
Unlike other builders that offer templates with advertisements, our solution is ad-free. It also provides a better value for just a few dollars per month. Even without the advanced subscription, you get a tool that can fully transform your website. And it can be even more beneficial. You can easily combine various modules of Novi Builder with a subscription HTML5 template. Regardless of the topic, our templates will help your business succeed online. And with Novi Builder, it will be easier for you to create exactly what your business needs.
Easy-to-Use and Fully Customizable HTML5 Templates
While many website builders offer free & premium templates, only a few allow you to work directly with the HTML files. Furthermore, Novi Builder grants you full control over the code of responsive membership HTML5 templates. And there's no necessity of installing any software on your PC. All you need to have is a hosting account that meets certain requirements. To get started, download ZIP archives with the builder and the chosen template. Afterward, just unpack them to start working on your new website. The procedure is really simple and is described in detail in the Novi Builder's documentation.
It can happen that a subscription template won't exactly fit your business goals. Other modern website builders may limit the customization possibilities of their templates. However, Novi Builder gives you more freedom in this concern. All the elements of the subscription templates can be used how you want. Thanks to the Design Mode, you can change the code right in the builder. All changes will be displayed right away.

Conclusion
We hope that today's article answered your questions about the responsive membership HTML5 templates. In this blog post, we've also tried to tell you more information about Novi Builder pricing & subscription options. If your business is looking for a decent online representation, using our solutions can simplify the website development process. Moreover, with our visual editor, you'll be able to change the website content. This is especially suitable if you need a website to meet your business goals.
If you have questions about our solutions, feel free to ask them in the comments. Also, don't forget to join our Facebook community. There you can get support from the Novi Builder team and experienced users. Our team will be also glad to assist you via the ticket system. And if you have anything to say or ask about responsive membership HTML5 templates we will be happy to talk to you in the comments!