Why is Logo Important to Your Business?
The importance of logo is quite obvious to any business nowadays. When you start your business, creating an identifiable logo is the first priority for any company. A well-crafted logo can help any business to stand out and attract attention. Whether it's a startup or a well-developed business, one of the most important branding investments is the logo that differentiates your company from its competitors. Moreover, if poorly designed, a logo can negatively influence your brand and your public image.
In this post, we will take a deep look at the role of the logo for your business and its importance. Furthermore, we'll review various elements of the logo that influence your potential customers. From fonts to colors, we'll review the top vital elements that matter in the logo of any company. You'll also find out how our clients' logos are created by the professionals of the Novi team. Now, let's uncover the mystery of creating a logo that makes clients remember your brand.
If you already have a well-designed logo, you may want to know more about choosing the best premium HTML5 template for your new website. Also, don't hesitate to learn more about using the White Label license of Novi Builder to customize it with your newly acquired logo.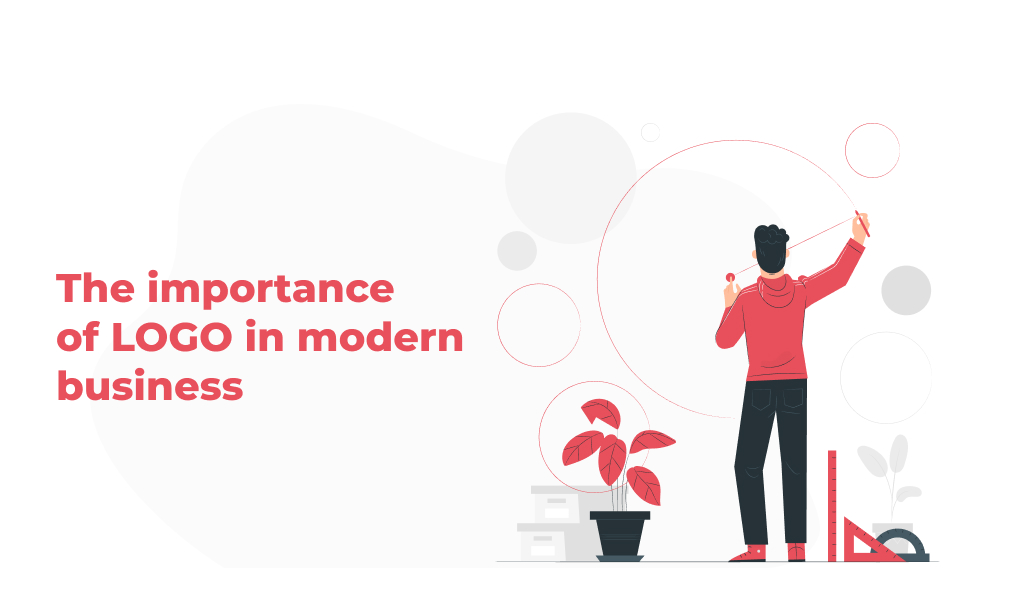 The Importance of Logo in Modern Business
It is hard to overestimate the importance of logo in successful branding. Even if you have little knowledge about modern marketing, it is obvious that a properly designed logo creates a strong foundation for further development and building of any brand. However, a logo is way more than just a noticeable picture. It allows your business to stand out and associate your brand with the products and services you deliver. With a well-designed logo, it's also possible to convey a powerful message to your potential customers. With it, you can gain trust and convince your customers of your professionalism and dependability.
The reason for the power that logos have over customers lies in psychology. Every widely known logo not only represents a company. It also acts as a symbol and a powerful way of communicating information. A logo also has a significant impact on your company's public image. Also, it serves the consolidation of your corporate culture. If you want your logo to be noticeable and memorable, there are important details that you should pay attention to. These details are usually considered as basic elements that can have varied influence when combined. The most important elements of any logo are:
Colors;
Shapes;
Fonts;
Composition.
Undoubtedly, the well-chosen combination of these elements can have a powerful impact on your website visitors. Even if you use your logo only for advertising, it makes an unforgettable impression right from the start. Thus, it's highly important to craft your logo depending on the goals that you try to achieve. To better understand the importance of logo, we must look in detail at what every logo element represents.
How Different Logo Elements Influence Your Brand Identity
First, let's look closely at the role of fonts. It goes without saying that fonts have a psychological impact on us. If you choose the proper font for your logo, you can create the correct psychological response. With effective typography, you can say more and be more influential. The font of your choice should align with your customers' expectations. For example, if you want to create a business logo, then it's wise to choose traditional and clean fonts. But if you aim for something casual and creative, then the font must reflect it. Most importantly, the font you choose should be readable. There's no use in selecting incomprehensible fonts as they push away your potential clients.
Shapes also are of huge importance when it comes to creating a successful logo. You can often see logos based on geometrical shapes. They communicate strength and stability. Thus, choosing geometrical shapes like rectangles and squares is good for corporate brands. But if you decide to start an organic farming business, then we recommend you to take a look at organic shapes. They are inspired by nature and do not reflect any strict patterns. Finally, symbols may be a good fit for your brand if you want your logo to communicate something specific. From emotions to actions, symbols can have different meanings in various logos. That's why these elements need to be used appropriately unless you want your logo to be bland and unoriginal.
Researching and Analyzing Your Brand
Logo design is a multistage process that requires deep brand analysis. However, analyzing and researching is just a first step towards creating a logo that stands out. A lot of attention should be paid to competitors in your industry and their logos. This will give you a clear vision of what your logo will look like. Also, the initial research can help you answer general questions about your future logo, such as:
What is the goal of your logo design?
How would you describe your logo?
What voice does your brand have (formal, casual, etc.)?
What do you think is important to your brand?
How do you want your customers to perceive your brand?
Still, these questions concern branding more than design. To get a better understanding of what your logo will look like, it is necessary to take a look at your competitors. We recommend studying the common design techniques that the businesses in your industry use. Knowing this, you can quickly understand what your logo needs. Also, by looking at other logos, you may find what your opponents lack. They might inspire and give an original idea for a logo that will be memorable for your customers.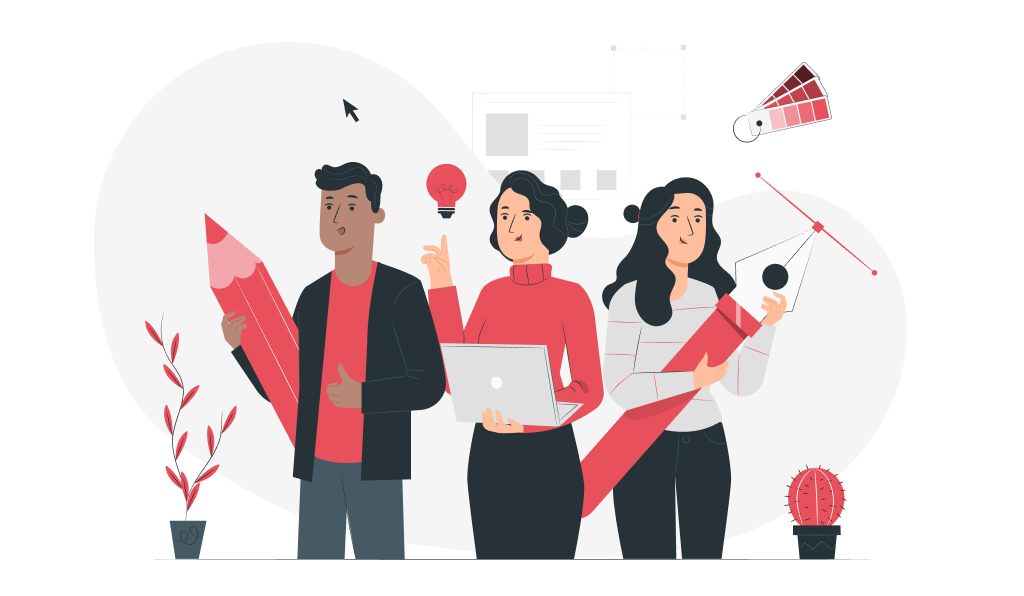 In logo development, brand analysis and research mean a lot. However, these stages are only a part of successful logo creation. After discovering how your business logo needs to look, you can move on to logo design. Some entrepreneurs try to create a logo on their own. However, it is highly recommended to trust professional designers. If you want your logo to have a positive impact on your business, our logo design service will be a great pick. For a fixed and affordable price, you get a quality custom-designed logo performed by experts in graphic design.
Working with Novi on Your Custom Logo Design
Working with our team can prove beneficial for you and your business. Still, coming up with an idea of how your logo should look may be tricky. In this matter, you can rely on our professionalism. We completely understand the importance of logo. Also, we'll take your ideas into account to deliver the logo that suits you. Whether you have just established your first business or not, the creative and trustworthy solutions by the Novi team will help you create the brand you've always wanted.
Let's look closer at how logos are designed at Novi. First, it is necessary to place an order and get in touch with our team. After we receive your order, we'll analyze it to find out its details. To make your logo look spectacular, we need to know about various details. Our team will discuss every aspect of the logo directly with you. This includes color preferences as well as fonts and overall feel that your logo should have. If you have specific wishes or ideas concerning your logo, don't forget to share them with us. After a detailed logo discussion, our designers begin working on it. This process includes the following stages:
Custom logo design
Design revisions
Providing final results
The first stage includes the creation of a logo prototype. While implementing your thoughts and ideas, we make sure the logo looks professional. Our team creates up to 3 different options for you to choose from. Furthermore, each of these variants will be appropriate for your business and brand philosophy. The same goes for logo redesign services. They are based on forging a new brand for an already existing business or website.
Design Revisions & Getting the Completed Logo Design
After our team completes several prototypes of your new logo, you can select the one you need. Also, you can suggest any necessary changes. They will be present in the final result of the logo development project. Then, our designers will implement all the necessary changes based on your ideas. For example, you may want to add more details that reflect your brand's originality. A specific business approach can also be reflected in your logo. This stage includes the final touches to make a good logo look at its best.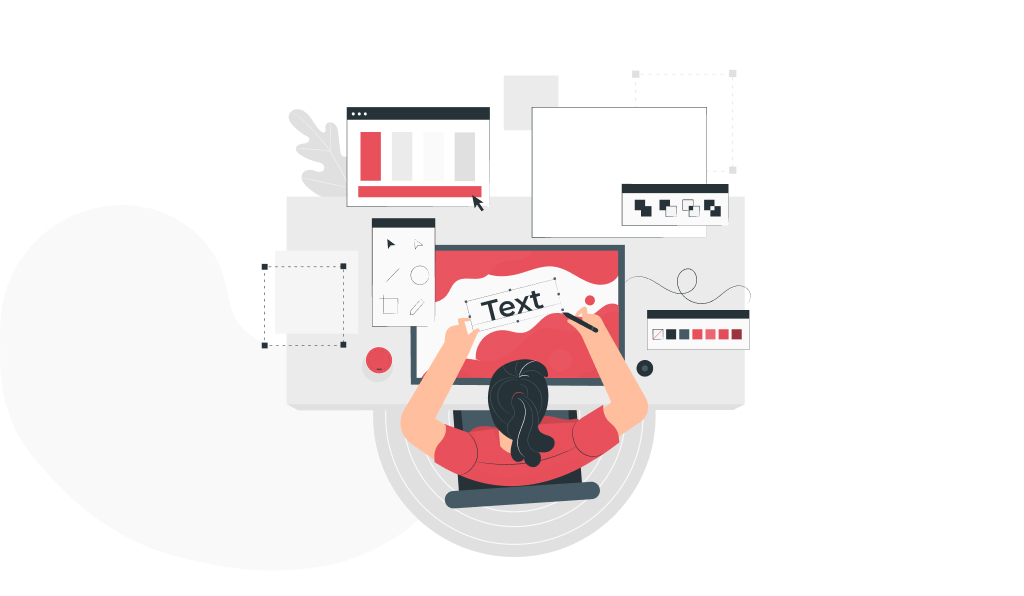 If you are satisfied with the final result, we'll prepare the logo for you. It will be available in various formats and dimensions. You may decide to use it in PR or advertising campaigns. Also, you can integrate it into your website. For that reason, we provide logos in both vector and raster graphic formats. Vector graphics can be easily scaled without quality loss unlike raster formats, such as JPEG. On the other hand, raster graphics can be used in manufacturing products with your new logo. You can also embed it in the business correspondence and official documents.
Custom Logo Design Services: Completion Terms & Pricing
At Novi, we understand how crucial it is to have a well-designed logo. The logo of your company must look attractive and meet your goals. However, we also believe that any logo has to be delivered quickly. Our team is fully capable of delivering astounding logos in up to 10 business days. It includes the initial concept and logo prototype development. Also, we'll implement additional changes in accordance with your ideas.
If you haven't ever dealt with logo design before, the pricing policy of such services might seem confusing at first. However, we always aim to make the prices of our solutions transparent for our clients. As you see, our logo design services feature multiple stages that include not just the design itself. When creating a logo, our designers try to follow the clients' brand philosophy. Nevertheless, we don't overprice our services. You can get a custom-designed and 100% ready-to-use logo just for $149. If you want to find out more about this service, feel free to browse the custom logo design page for more information, including customer testimonials, and service details.
The Importance of Logo: Conclusion
We hope that this article clarified the process and the importance of logo design. Regardless of your business, creating a logo will give you lots of advantages. It is also true even for international enterprises. Having a memorable and impressive logo is the key to building a unique brand identity. It is not only the most useful financial investment. Also, it guarantees that you will leave a long-lasting & positive impact on your audience.

Are you still unsure whether to choose the logo design services by Novi or not? In this case, our support team will be happy to help. Feel free to get in touch with us directly. Also, don't forget to join our community on Facebook. We regularly publish new articles with tips on using Novi Builder. If you have any questions about our solutions, you can submit a support ticket through our support system. We will be happy to help you make your business thrive and boost your online success with our efficient tools.