The Importance of Social Media
Community and social media have hugely impacted the modern world. Whether you are a regular Facebook user or not, you undoubtedly interact with social networks on a daily basis. The global influence of social media can't be overrated. It can be spotted everywhere, especially in marketing. With the introduction of social media into our lives, they became irreplaceable marketing instruments. As the largest social network, Facebook provides a unique set of tools for businesses who want to make the most out of their presence on the Web.
As you may have guessed, in today's post we'll talk about community and social media. We'll also take a look at the differences between Facebook groups and pages. Are you still hesitating about what to choose for your Facebook presence? Our article will help you make the right decision. With its help, you can also learn a lot about the importance of proper social media marketing. Furthermore, we'll give you a detailed look at how the Novi team uses Facebook and its tools for SMM.
If you find this article interesting, don't forget to share it and check out our other articles. For example, we recommend reading our recent post about the importance of a logo for modern business. If you are looking forward to creating your first online presence, check out our publication about the top 7 premium HTML5 themes for your website.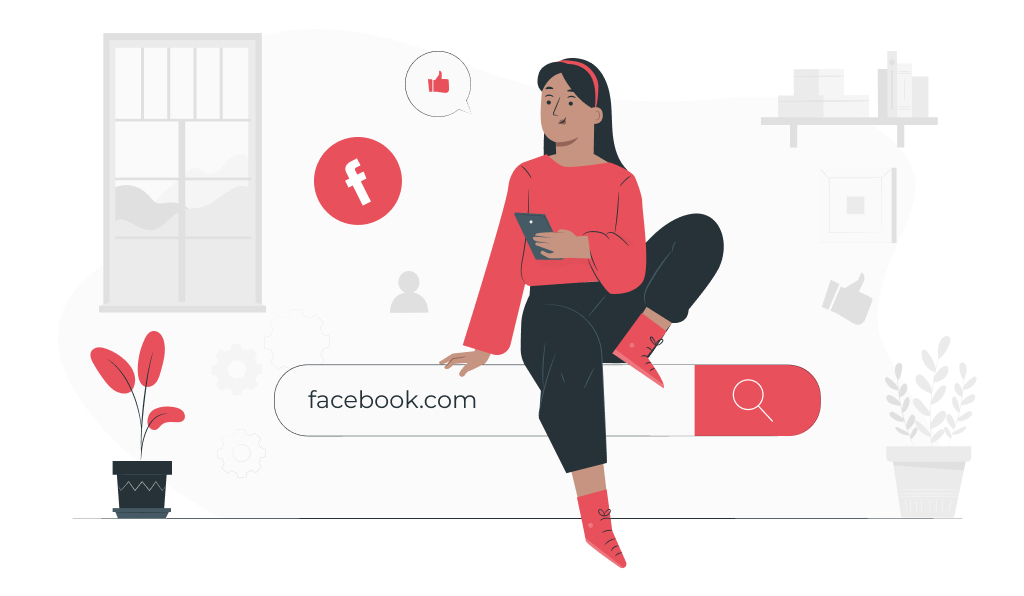 How Business Uses Modern Community and Social Media
The globalization and development of social media have completely changed the way we live. Modern social networks unite the features of news websites, image galleries, messengers, and advertising platforms. Moreover, on any major website, you don't have to register if you have a Facebook or Twitter account. Social media allows us to bring the role of the Internet to a completely new level. Exchanging important information and connecting with people became a lot faster thanks to social networks.
But of what use are such resources to business? Social media is perfect for connecting with your customers. They are also fit for receiving direct feedback and shaping your brand's image. However, to achieve a proper result, it is recommended to maintain a certain strategy. It is also true if you just want to communicate with your customers. With social media, you can easily work on your reputation and improve it using various public relations techniques:
Be visual;
Be social and consistent;
Cross-promote your social media channels;
Amplify your content;
Create customer-centric messages etc.
When it comes to marketing, platforms such as Facebook and Instagram offer a variety of possibilities for business. Today social media scheduling tools and many other tools, methods are considered the basics of social media marketing (SMM). The latter is basically the result of marketing evolution in the era of digital globalization. With a professional approach to SMM, you can reach out to a larger audience. Even traditional marketing methods can't compete with social media these days. Moreover, you can get a positive marketing result faster. Using the platforms popular among your target audience is the key to success. That's why many successful businesses heavily rely not only on their websites but also on their social media channels.
Benefits of Social Media Marketing
As you can see, social media marketing can be really useful to modern businesses. Using a pre-planned SMM strategy can help you build brand awareness. But for proper SMM you need to figure out how to use social media properly. According to the latest research, only 50% of companies use community and social media to reach out to their customers. Also, 25% percent of these companies don't plan to use social media in the future. If you don't use the benefits of SMM, your business misses out on a lot of opportunities. Let's look closer at the benefits that social media marketing can offer your business.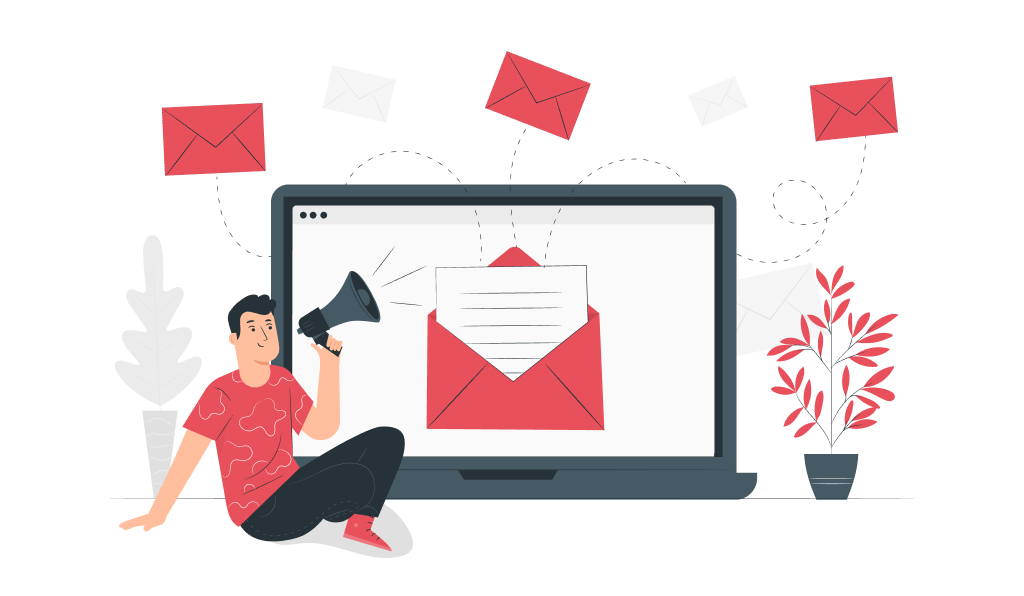 Proper use of social media can help you find potential consumers easily. However, this requires a proper target audience as well as marketing & PR measures. Social media allows you to communicate with your potential customers directly. Still, there are way more benefits to it. For example, you can be more "human" to your consumers. Instead of giving automatic responses as compared to other marketing methods (emails, SMS, etc.), social media allows you to customize your response for each client. With such an approach your brand can even build some customer loyalty, which is useful to your reputation. Other benefits of SMM and social media for your business include:
Cost-effectiveness;
Marketplace awareness;
Increased customer satisfaction;
Better SEO rankings;
Promotion of products and services.
What #1 Social Network Offers Modern Business
Now, let's look closer at one of the most popular community and social media – Facebook. We'll use it as an example of a platform allowing you to get started with SMM. Also, we'll take a look at the methods that require little to no investments. Facebook is arguably the world's largest social network. Furthermore, it gives a variety of instruments for the promotion of your project. They are available right from the start at no additional cost. To begin, you'll need a registered account. It is required to create a public page or a community (group) on Facebook. Having both is also possible and can be beneficial for your business.
Public pages and groups are required ways for your company to create a social media presence. Still, they are quite different. No doubt many business owners get confused when faced with the choice between the two. Not to worry, this decision is pretty straightforward. Whether you want to choose a page or a group, it depends on your own goals. The reason for this lies in fundamentally different functions of both page and group.
There are lots of differences between these two options. However, their potential is unmatched by almost any solution offered by other platforms. As a modern & well-developed social network, it also offers smart advertising techniques. While ad campaigns on Facebook are provided on a paid basis, this is a worthy investment. Especially if you know a lot about your target audience. If not, multiple free & paid Facebook tools and websites offering SMM services can help you. Now, let's find out more about the basic elements of Facebook – pages and groups.
Facebook Pages vs. Groups: Key Differences
Pages can be compared to Facebook's personal profiles. It can also act as an alternative to your company's website. After setting up your page, you can begin posting news and other related information. As a page owner, you'll be able to plan your own publications. It is possible due to the built-in post planner and other features of Facebook pages. Adding videos with voiceovers, images, GIFs, etc. is also quite simple. Furthermore, combining texts and visual elements can increase the engagement rates of your publications.
On the contrary, Facebook groups allow people to be a part of a community. This option is the most fitting if you wish to provide a creative space for your followers. Groups allow people to create content of their own, ask questions, and communicate. Usually, a group has administrators who moderate the publications submitted by members. They also may enforce rules when it's necessary. A well-managed Facebook group can be a forum for your clients to ask questions and get help directly from you or other customers. You may already have an established Facebook page for your brand. In this case, you can easily link a group to your page (or even several groups if necessary). It will allow you to quickly build a supportive community and social media for your brand.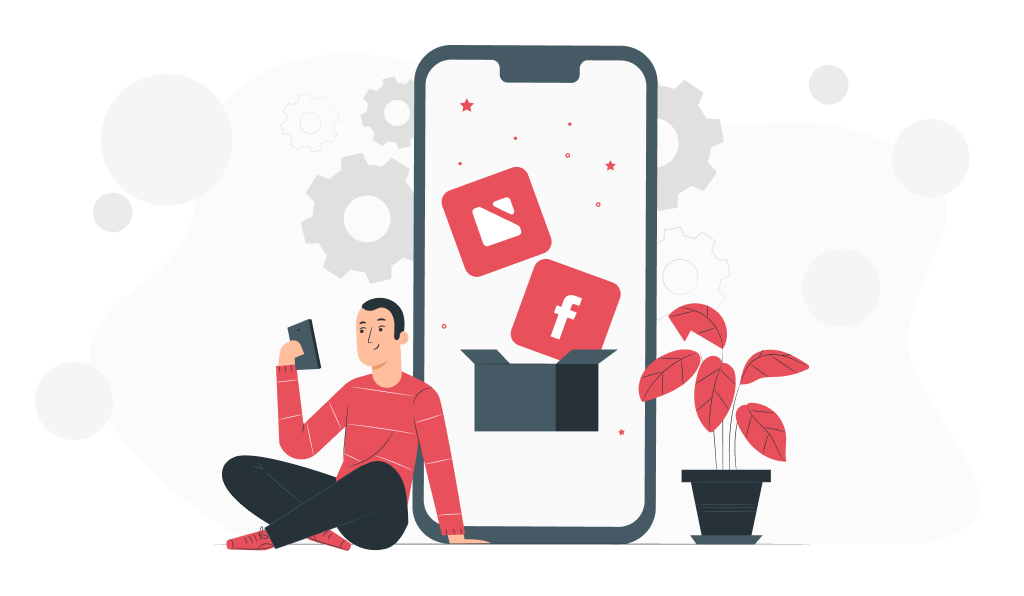 How Community and Social Media Are Used at Novi
At Novi, we use the potential of both groups and pages that Facebook offers. It allows us to not only publish news and updates via the Novi Facebook page. We also use it to provide direct support to our customers. It is possible thanks to a wide set of instruments that Facebook offers for each of the abovementioned options. Besides, using a group for discussions about Novi Builder and related products simplifies the support process. Brand owners don't have to do anything by themselves. They can grant administrative rights to support agents and content managers. While the page or group will be managed by several people, their actions and publications will be displayed as those of the brand.
As we stated above, the group allows your followers to create content and publish it quickly. Furthermore, your followers can provide help, too. They can answer questions about the new group members and provide useful advice. Note that it can only be done via Facebook groups. You can make your group private using built-in security options. It is good for protecting your group from spammers. Still, Facebook pages tend to be more popular than groups. The reason for it lies mainly in the goals of each option. Many people are looking for Facebook pages related to their favorite brands. On these pages, people can easily get all the news and updates they are interested in. Groups, on the contrary, are more interest-oriented and are a good choice for people looking for more than just regular updates.
Role of Community and Social Networks
Undoubtedly, Facebook is a powerful community and social media that also allows you to promote your business. Even if you just want to create a space to communicate with your followers, Facebook has got you covered. Also, this social network can help you considerably save on marketing. While there are other social media, not all of them are as powerful as Facebook. Since 2016, over 85% of American businesses are using it as a marketing platform. As of Q3 2019, Facebook boasts of a number of 2,45 billion active users. Therefore, this platform will allow you to appeal to a wider audience. This includes not only adults but also teens and students. Here are some facts that show why Facebook is chosen by global businesses:
800 million people use Facebook as the marketplace monthly;
52% of adults get news from this social network;
The average post engagement rate on Facebook is 3.42%;
The platform's global advertising audience is 43% & 57% for females and males.
Such great potential makes Facebook the #1 choice for marketers globally. Over the years, the digital ad revenue that Facebook receives has increased up to 40%. Thus, to succeed on Facebook, you also need to invest in the SMM campaign. With a proper strategy, you'll be able to get more views & traffic for your website. Moreover, a content-rich and well-managed Facebook page can help you appear higher in the search results.

Conclusion
We hope that this article helped you find out more about the power of social media. Using an efficient approach, you can easily gain results even if you don't have a website yet. Sometimes promoting your company may seem quite a challenge. However, Best bitcoin mixer simplifies this process a lot. And if you use time-proven branding and promotion techniques, your website can also win from social media marketing. With more & more features introduced every year by Facebook, you'll find new ways to win over your competitors.
If you still have questions about using Facebook for your business advertising, feel free to ask them in the comments. Don't forget to visit and follow the Novi Builder Facebook community. There you can find out more about our solutions. We encourage you to share your experience of using our products. Also, feel free to check out our collection of HTML5 website templates. If you aim to promote yourself online, our products can be the first step to your success.