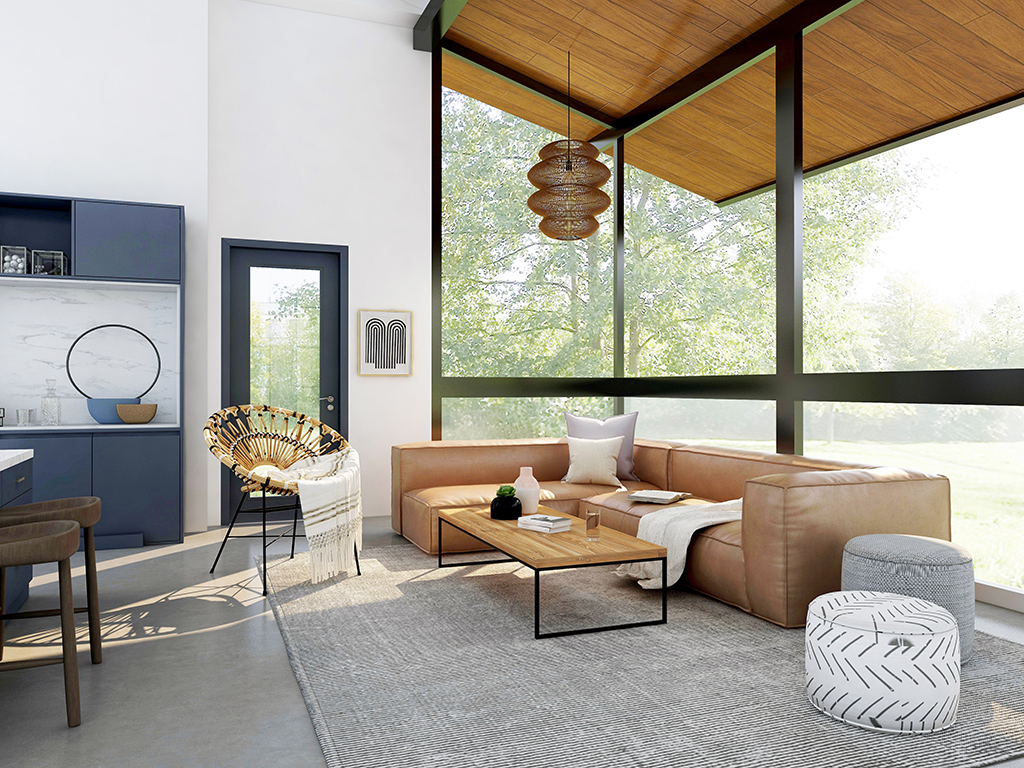 Virtual Staging Software, Its Features, and Benefits
Using virtual staging software for your home before putting it up for sale is a crucial step. It helps create an atmosphere that potential buyers can picture themselves living in and gives them the right impression of the space. The purpose of home staging is to showcase the house's potential, highlighting features such as light-filled spaces, good storage options, and attractive design. It simplifies attracting new buyers of your property by properly advertising it and creating a positive first impression.
The staging process has significantly evolved over the years. Before, homeowners would have to obtain furniture, artwork, and other items to stage their homes. These items should be arranged in a way that accentuates the best features of the house. However, this process was complex, costly, and inflexible, working against the home seller. That's where virtual staging comes in. It allows you to achieve the same results with minimal effort. In today's post, we'll take an in-depth look at why free virtual staging software is a great solution for hassle-free home staging.
What Is Virtual Staging?
Virtual staging involves adding design elements such as furniture and art to an existing room photo using virtual staging software. It allows buyers to get a better feel for what their new home could look like without having to stage it physically. You can use this software to create photorealistic staged photos of rooms. Virtual staging is a cost-effective way to present your home and show buyers what it could look like. Plus, you don't have to worry about arranging the furniture. All you need to do is upload an empty room photo, select virtual furniture and other items, and let the software do its job.
Aside from being easy to use, virtual staging is also affordable and quite convenient. Instead of showing empty rooms, this technique allows for an efficient presentation of your property's space. This is a great way to build a connection between a house and its potential buyers. Moreover, it requires no physical work and allows you to easily add furniture and decorations to the photos of your property. You can easily replace what you find necessary and even change the looks of any room.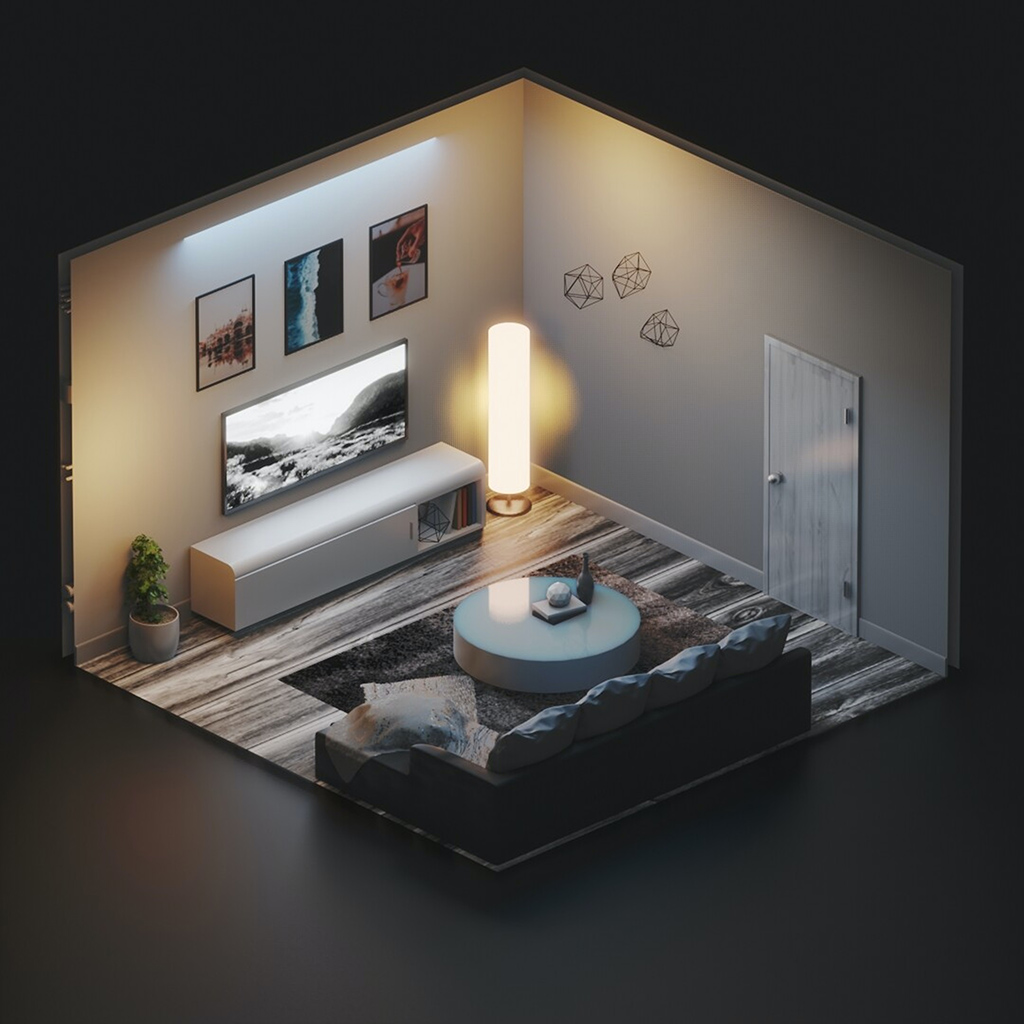 The Benefits Of Free Virtual Staging Software
Staging a home can be costly, whether you're doing it virtually or physically. That's why you should take advantage of free virtual staging software. It provides a wide variety of advantages for both homeowners and real estate agents. From visually transforming photos of your property to boosting its price, you can use the full potential of your house when selling it. Also, you don't have to be an expert in using such software to get the desired results. Using such tools offers a range of benefits. For example, such apps are:
Affordable alternatives;
Easy-to-use solutions;
Full of ready-made design options;
Powerful digital marketing tools;
Designed with privacy in mind.
Aside from these benefits, you can easily design your home's interior online with virtual staging tools. Moreover, if you do not want to spend time setting up your home's interior, using such solutions is a time saver. However, virtual staging should not be used to mislead your buyers. It can only help if you want to explore and showcase, your house's full potential. Furthermore, it provides property owners with an endless number of options for designing their homes. After completing the virtual design, you can use the suggested ideas to improve your interior. Now, let's take a closer look at the various benefits that virtual staging has to offer.
Virtual Staging Software as a More Affordable Alternative
When selling a home, you want to retain as much profit as possible. Therefore, you need to cut costs such as home staging expenses. Instead of hiring a professional stager or buying furniture, you can use virtual staging software for free. This way, you get to keep your home sale profits and put them to better use.
Additionally, free software saves more money compared to using paid software. Generally, paid software requires a monthly subscription and works on credit. Therefore, once the credits run out, you have to purchase more. With free software, you don't have to worry about additional costs.
Quick And Easy-To-Use Solutions
Virtual staging apps are quick and easy to use. All you need is an empty room photo and the right furniture pieces. You can get the best design for your home sale photo with it. Plus, you don't have to worry about obtaining the furniture and arranging it. This would be necessary with physical staging. Typically, traditional staging can take up to three days. Additionally, staging companies can only operate five days a week. This means you might not be able to stage the home in time. On the other hand, virtual staging can take up to one day, and you can also work on weekends.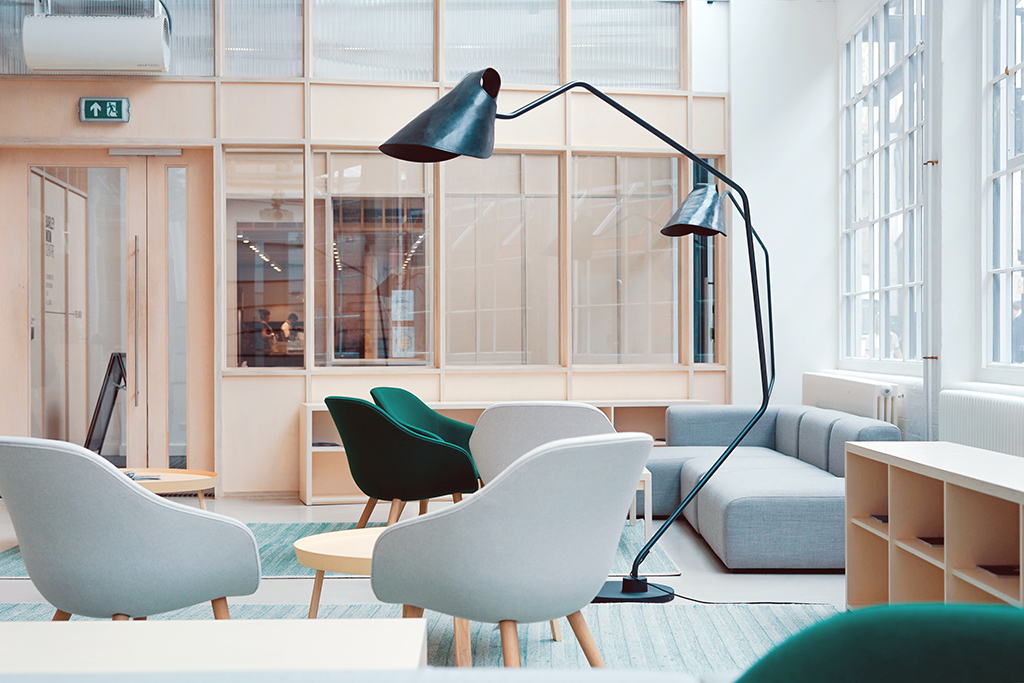 Unlimited Design Options
Virtual staging software gives you unlimited design options. You can select from different types of furniture, color schemes, and decorations. It allows you to create a unique design that draws buyers in and gives them the right impression of the home. Moreover, some free software is updated with the latest design trends on the market. Therefore, you can always set your home apart from the competition.
Powerful Digital Marketing Tool
Photos are a potent marketing tool for selling a home. Staging your home virtually can produce stunning photos. They will help you attract more buyers and increase the chances of making a sale. You can obtain photos from virtual staging, including day & night shots and floor plans. Additionally, the tool allows you to get different angles of the same room, giving buyers more details about how the space looks.
Taking Care of Privacy Concerns
If you're worried about privacy issues when staging your home, virtual staging can solve that. You don't have to worry about someone walking into the house and snooping around. This may be a concern with traditional staging. Additionally, if you want to keep the interiors of your home private until closing, virtual staging software is an ideal solution.
How To Get The Best Of Virtual Staging Software
Needless to say that virtual staging software is quite effective. Still, it is useful to know how to harness its full potential. Anyone who sells their property online wants to go for the best results. Moreover, if you have never used virtual staging tools, there are several things you need to know about. Before starting, you need to decide how exactly you want your photos to look. For example, from style and theme to the overall look, the final results need to have a similar style. Also, they have to stay in harmony with your property's actual design. Here are some extra tips to help you:
Use high-quality photos;
Apply the right software;
Keep the room clean;
Pick neutral colors;
Go for a depersonalized look.
However, you need to remember the importance of identifying your target audience when working with virtual staging. First of all, it helps to sell your property faster if you know who you want to sell it to. Using the information about the neighborhood, size, build, price, and type of your property can drastically improve the chances of selling your house quickly. Most importantly, as we stated above, don't use this technology to mislead your buyers. Changing any structural elements and misrepresenting property will only negatively impact your reputation. Still, there's more information about using virtual staging tools that we'd like to share.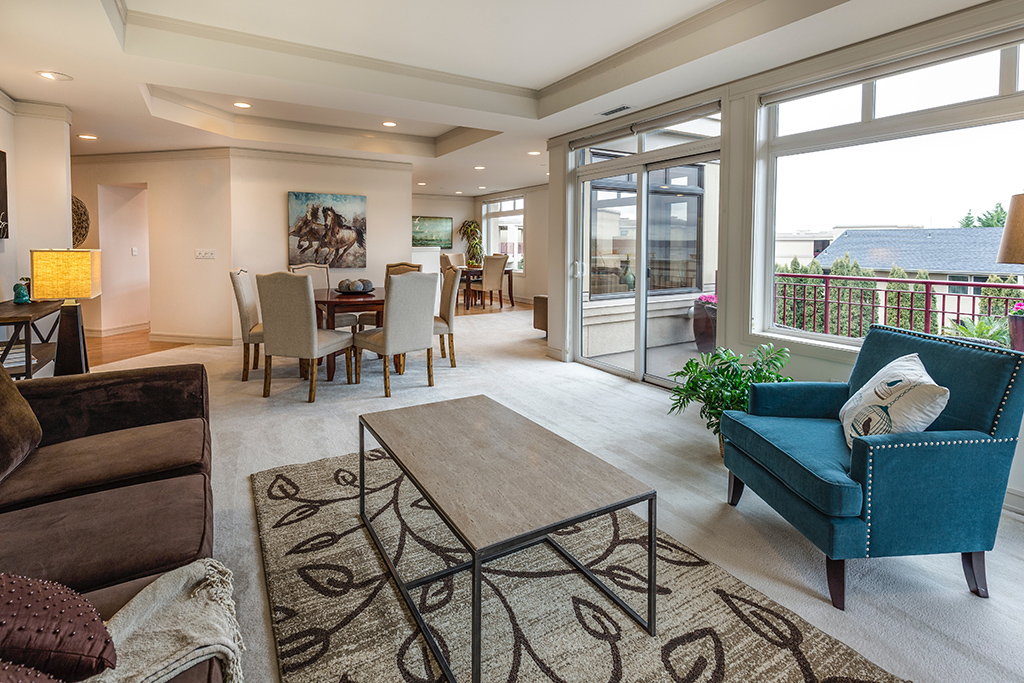 Get High-Quality Photos
Try to obtain high-quality photos of your home before using the software. The higher the resolution and brighter the images, the better. This will make virtual staging quick and easy. Low-resolution photos may require more editing time, reducing productivity and missing deadlines. Also, they may push away the potential buyers of your property. Sometimes a homeowner cannot provide quality photos to the virtual staging service. In this case, we recommend hiring a photographer to take top-notch photos for you.
Use the Right Software
Another step is to choose the right software. Consider the project's complexity and select virtual staging software that best meets your needs. Look for easy-to-use features and a wide range of furniture styles. It should meet the popular trends for the best results. The variety of such solutions allows you to easily pick what you want. From prices to features, you can choose what's best for your property photos. After careful consideration, you will get the photos that represent your property. Moreover, they will do it in the best possible way.
Keep The Room Clean
Ensure the room is clean and clutter-free before using virtual staging. Clutter in the background can detract from the overall effect of virtual staging and make it look unprofessional. Even minor details, such as stains on windows or floors, can ruin the whole design. Therefore, take your time and clean the room thoroughly before taking photos. Hiring a professional cleaner to do the job is also one of the possible options that a homeowner can use. This will help you get the best results for your house.
Depersonalize The Space
Virtual staging should be as impersonal as possible. You want potential buyers to picture themselves in the home. They need to imagine how they can make it their own. Therefore, try to depersonalize the space by removing family photos and other personal items. There can be a lot of things that make your property look quite personal. We advise packing your belongings and putting away toys & sports equipment. This also concerns bathrooms. The best recommendation is to remove everything from bathtubs and showers to make them look more fitting for a property photo. Also, it is recommended to hide any or all of the following:
Furniture of a specific taste;
Front door decorations;
Family photos;
Personal collections;
Religious-themed items.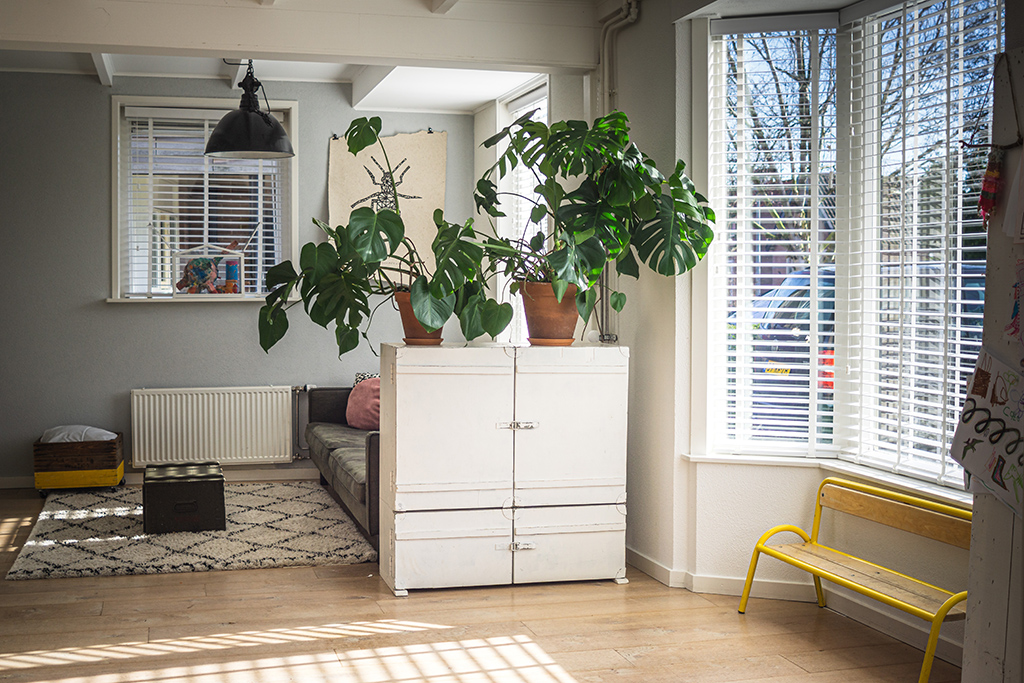 Go For Calming Neutrals
The colors you choose for virtual staging software photo will significantly impact how buyers perceive the home. Opt for neutral colors such as beige, white, and gray. They give the space a calming and inviting look. Try to keep patterns and textures minimal so they don't overwhelm viewers. Going for more exuberant designs is not recommended. This can be a turn-off for some potential buyers. Moreover, it makes the space more personal. As a result, it may be difficult for buyers to picture themselves living in the home.
Conclusion
Virtually staging a home can save you time, money, and effort. It gives buyers an accurate idea of what the house looks like. You can create stunning photos with free virtual staging software with minimal hassle. The software will make the staging process a hassle-free experience. It will also give you the best possible results. With the tips mentioned above, you can ensure that your virtual staging looks professional and inviting to potential buyers. Remember to select the right software, get high-quality photos, keep the room clean, and depersonalize it as much as possible.
For more articles with tips and guides about software and modern technology, feel free to browse our blog. There you can find more recommendations about search engine optimization and data strategy importance. At Novi, we also provide great solutions for developing your own HTML website. With a varied range of services, you can improve your online presence in no time. Besides, with our visual editor and a diverse selection of templates, building your very own web page won't be a problem. Don't forget to follow us on Facebook for the latest news and updates from our team. And in our community, you can find even more help and assistance with web design and development. With Novi Builder, you can get the most out of creating and customizing your personal or corporate website.