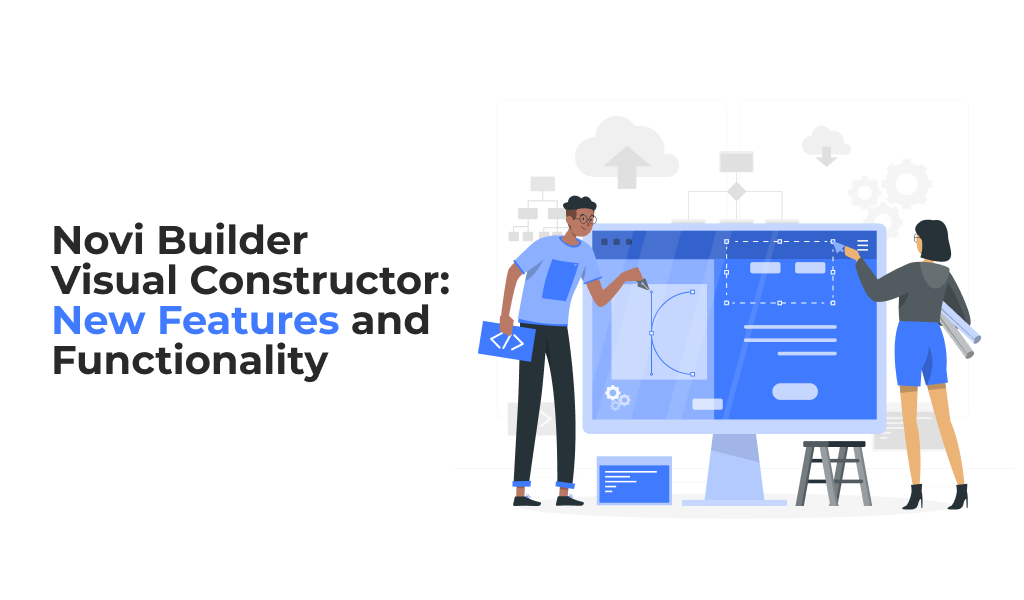 Novi Builder Visual Constructor: New Features and Functionality
The Novi Builder visual constructor is a powerful tool that enables any user and developer to create a unique and noticeable website. With its numerous features, templates, and plugins, it has a lot to offer any HTML website owner. Even if you are just planning to build your first website, the numerous benefits of this visual builder can help regardless of your coding knowledge. And its latest update provides you with extra advantages that you can benefit from. For example, it guarantees smooth work with the latest version of the Bootstrap framework. All in all, it is just a great solution for anyone interested in web development.
As you may have guessed today, we will talk about Novi Builder and its updates. Moreover, we'll take a quick look at the diverse functionality of Novi Builder. Regardless of your experience with this visual web design tool, it has something for everyone. From its analytics features to media gallery changes, in this post, you'll discover how all these benefits can help you create a memorable online presence. And creating a well-designed website will surely make a great difference for your business. However, before we start, let's learn more about our visual website builder and how it helps you.
What Novi Builder Offers to Users and Developers
Nowadays, developing a website takes a lot of time and money. We developed the Novi Builder visual constructor to simplify and speed up the process. Aside from just building a simple HTML5 website, this builder provides you with a lot more. It helps with upgrading and advertising your site. Also, our product offers great social integration to help you integrate with your SMM strategy. This is important if you need to advertise your products and services on social networks. And of course, it is a great tool for professional web designers and developers. This was proven by many testimonials available on our website.
However, if you do not have extensive knowledge in web development, there's always a simple solution. And when it comes to Novi Builder, a range of pre-developed website templates truly amazes. Whether you need an advertising agency website or a photographer portfolio, this site-building tool is all you need. Also, its affordable pricing plans fit both experienced developers and beginners. Thanks to it, you can easily choose the plan that corresponds with your needs. The variety of benefits and available options can make a difference, especially for a small business.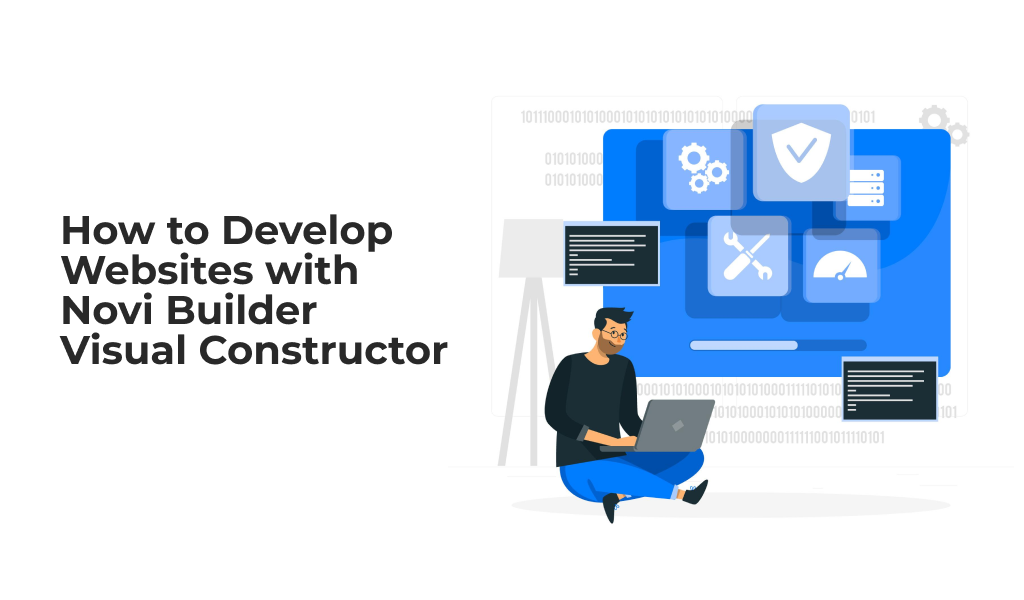 How to Develop Websites with Novi Builder Visual Constructor
Thanks to the variety of features that the Novi Builder visual constructor offers, it is an easy-to-use website building tool. Thanks to its user-friendly interface and three diverse working modes, our solution provides outstanding results for websites of any complexity. Whether you're just getting started with web development, our builder can help you. It offers powerful functionality that can help you establish any type of online presence. This solution is also fitting for those who want to develop their website templates. All of this is possible thanks to the following features:
Drag & Drop visual editor;
Simple yet effective code editor;
Font manager;
Icon manager;
Easy-to-use context menu;
Page manager;
Media library etc.
These features are just a part of what Novi Builder provides. Regardless of what you are planning to build with it, this solution is a great platform to create what you need. With detailed documentation and professional support, you can get any help you need. Our builder also includes a variety of plugins and additional functionality. They allow you to freely experiment with the solution we provide. It is suitable for any website, from corporate to personal. With varied functionality, our visual constructor can be the means of achieving your goals. And our team will be happy to help you along your way.
The Benefits of Using Pre-Design Novi Templates
It also may be so that you need a professional website developed quickly. That's where Novi Builder can also help. We provide various membership plans to help you create what you need while using the Novi Builder visual constructor. They include various options for customers with different needs. You can begin learning what Novi Builder provides and how to use it with our Startup plan. It includes not just the visual editor, but also a well-designed multipurpose template. The builder allows you to easily edit, change, and customize this template. Furthermore, there are dozens of free & premium templates available on our website. Be sure to check them out if you need additional designs for your site.
However, if you need more than our basic plan, you can get a selection of over 35 ready-made website templates. Premium landing pages are also available to our members. They are available as a part of the Advanced plan. These templates include pre-designed content blocks, sections, and UI elements. It will help you establish and customize your website. Moreover, the fully functional presets are provided with each template, too. You can freely reorder, change, and edit any part of our HTML5 solutions with Novi Builder. Furthermore, adding your content to any of the template's pages will help you make your website more unique and noticeable.
Recent Updates: SEO Section and Unsplash Integration
To add more to the features of the Novi Builder visual constructor, we constantly update it. Since 2019, our solution has received numerous new features and bug fixes. For example, update 0.9.5 has introduced such functionality as the SEO section in Project settings. It allows for better website optimization. Also, it increases its rank on Google search results. The latter is important for your online success. The CSS grid properties were introduced later in update 0.9.6. These additions guarantee a more flexible website structure. Aside from these new features, these two updates provided important fixes, such as:
Removing a deprecated Instafeed plugin;
Fixing an issue with Google Chrome scroll behavior;
Solving issues with Media Library import;
Improving the uploading of icon packs on *nix based systems;
Updating the Novi Label plugin.
However, this update also introduced the Unsplash integration for the Media Library plugin. Being a widely known stock photo resource, Unsplash allows you to get high-quality images for your website. This service provides free access to stock photos for users worldwide. Moreover, with the new integration feature, you can insert them directly into the website template you are working on. Just open Media Library and enter the relevant image keywords. Then, you'll be able to choose and insert any image you like into your template. The images are available in JPEG format in various dimensions. They can also be resized using the builder.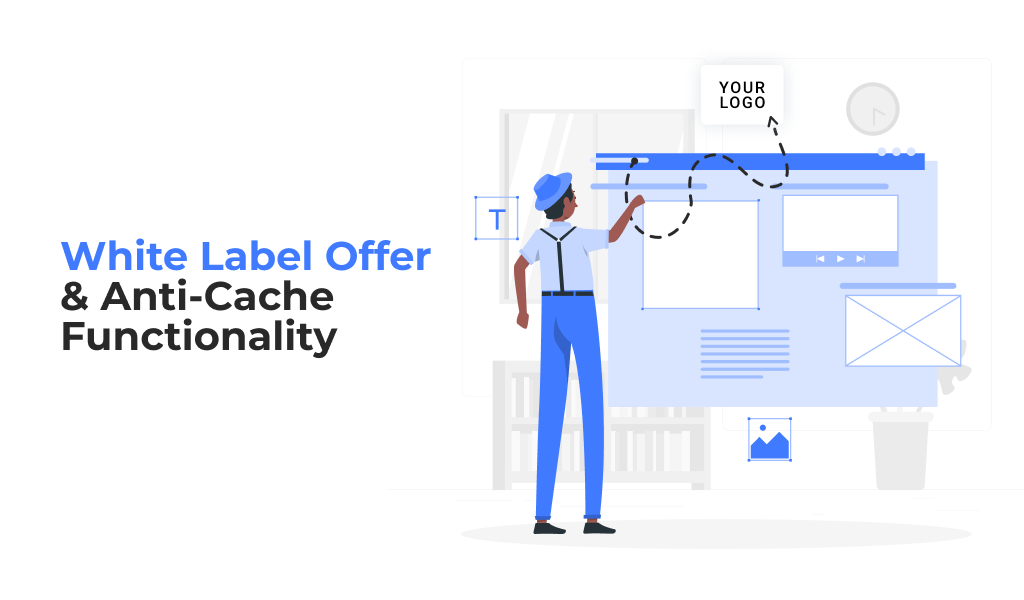 White Label Offer & Anti-Cache Functionality
One of the previous major updates has not just improved the Novi Builder visual constructor. It also introduced a new service for the customers. Of course, we're talking about the White Label offer. It allows users to customize the builder in various ways. This offer is available with any plan, including the Developer license. With it, you can change the logo and company name in the builder UI. It helps a lot if you wish to sell your templates with the built-in quality website customizer. Many clients of Novi have already tried out this feature and you should too!
The update 0.97 introduced this option a few years ago. Aside from the White Label, it also added the anti-cache feature. It enables Novi Builder to automatically update without doing the hard reload. Besides, it also fixes the visually broken components. With this update, the visual editor has also received noticeable changes to the Swiper Slider builder. Other than that, the default template was updated, too. It helped to make the builder suitable for changes that came later with updates in December 2019 and March 2020.
Further Improvements of Novi Builder Visual Constructor
The next updates provided White Label customers with further customization of the Novi Builder visual constructor. Now, the URL of the About Us button and feedback form recipient can be also changed. Being released in December version 0.9.8 featured a selection of Christmas website decorations. The overall performance of the builder was also improved. It resulted in faster loading and lower memory usage. This also allowed for more comfortable usage of various Google Fonts.
One of the most recent features that appeared before the current version was added with version 0.9.9. It introduced the analytics feature. Its functionality helps with the integration of social media analytics. In the Configuration section, you can now add links to Google Webmaster Tools, Facebook Pixel, and other SMM tools important for your online success. Furthermore, it helps to easily track the metrics of your site after its publication.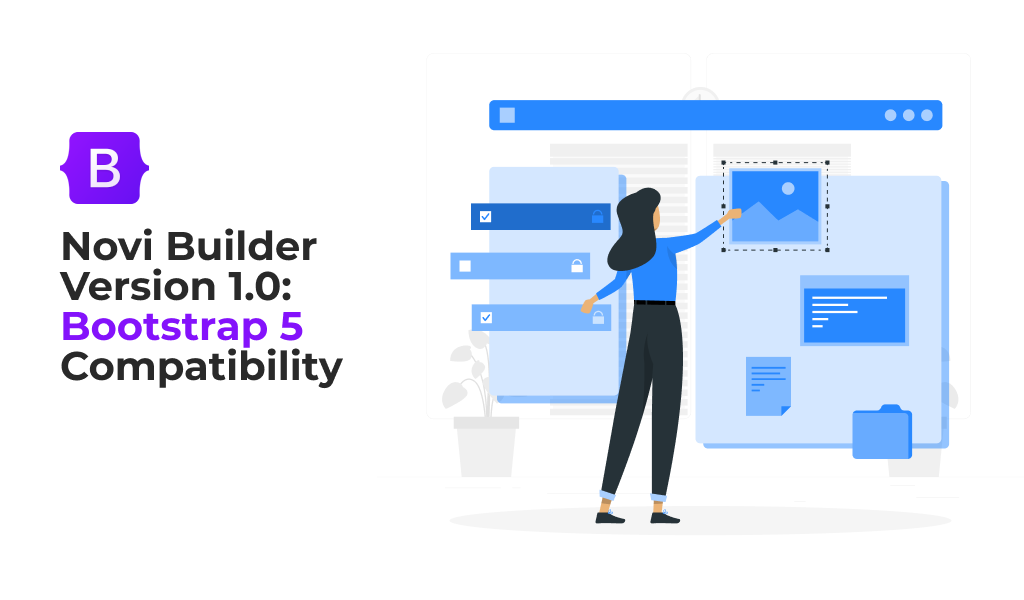 Novi Builder Version 1.0: Bootstrap 5 Compatibility
The latest update of the Novi Builder visual constructor adds some small but interesting features. Together with what was already integrated into the builder, this update makes sure your website corresponds to the web design trends and innovations. First and foremost, it provides extensive compatibility with Bootstrap 5. This allows for deeper and more intuitive website customization, as this framework provides a lot of updated features and advantages, such as:
Flexible grid for content;
New icons;
Form control;
Cards & new buttons;
Improved accessibility etc.
Also, this update adds support for CSS variables. They were introduced with the latest major update of the Bootstrap framework, too. They offer extensive flexibility when it comes to customizing the design on the code level. Furthermore, our team has updated the default template once again. With version 1.0 it meets all the latest trends and web design standards. Besides, some menu items in the template were updated due to the removal of certain plugins.
The Novi Builder Visual Constructor Update: Conclusion
We hope you liked this overview of the recent Novi Builder visual constructor updates. Its new version allows your website to be drastically improved. Whether you care more about design, development, or both, the latest version of our builder has what you need. Furthermore, you can always rely on our first-class templates and professional support. With the various plugins and features listed above, you can always make your website unique. Creating original website templates and landing pages with Novi will also help you increase your skills and advertise your business.
If you are looking for more information about Novi Builder or other services we offer, feel free to visit our website. We also invite you to our blog. There you'll find more interesting articles about our visual constructor, web design, and online marketing. Furthermore, we provide tips and tricks for working with the builder in our blog. And if you want to receive our news via social network, don't forget to follow us on Facebook. There we also have a community of users and developers that are always ready to help you solve any issue you may have with Novi Builder.