Working with HTML Templates and Projects in Novi Builder
Working with HTML templates can require certain knowledge in coding. Especially if you want to give your website a unique look and functionality. Yet, it may be hard to choose a tool that will help you with it. However, if you are looking for a quick way to build your website in just a few minutes, Novi Builder can be your best choice. It is also a perfect builder for any kind of HTML website.
Novi Builder is a great tool that will certainly be useful in the process of your website development. What makes it so great? First, Novi Builder lets you build a website without knowing how to code. Adding elements, replacing blocks, plugins and content can be done using visual editing, which means easy & efficient customization of a website template. Moreover, free templates can help you publish your website in a few minutes. That's why we recommend Novi Builder as your all-in-one tool especially if you know how to work with HTML templates.
But before describing all the numerous benefits of Novi Builder, we would like to talk about some basics. In this post, we have prepared a simple guide that shows you how to get started with Novi Builder's templates in a few simple steps.
Before You Start Working with HTML Templates
All the templates available on the Novi Builder's website have pre-saved projects that should be imported to the Novi Builder. To begin your work with the builder please make sure that your server is set according to the requirements specified in the documentation.
Importing Your First Project
Let's check how we can import the project to the Novi Builder. To show the correct way of working with HTML templates, we'll use the Medical website template.
First of all, you should download the template package from your account. Choose the desired template and press the download button as shown below: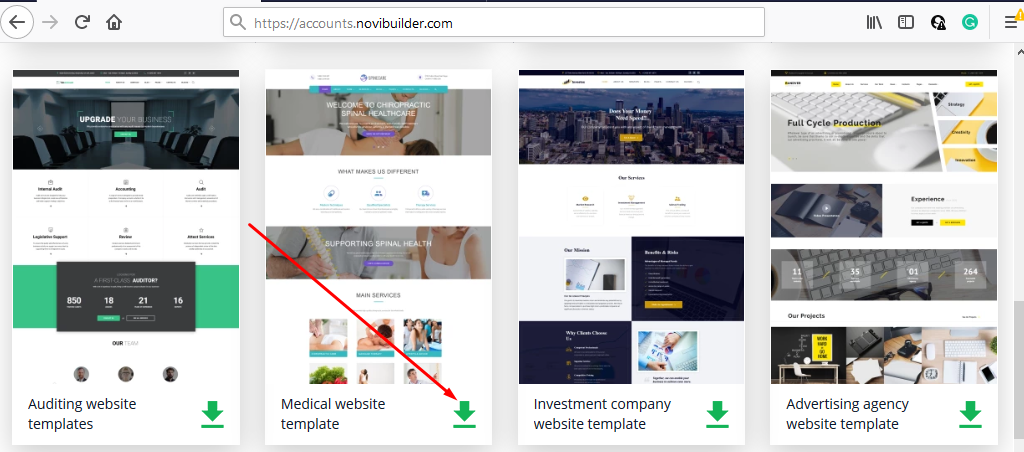 Go to the folder with the downloaded files. Unzip the template package. Then find the folder called Builder (it is located inside the package). There you will see a ZIP file with the project. In our case, it is called "spinecare.zip".

The next thing we should do is to open the Novi Builder. Go to the menu in the top right corner. Click Import – Import Project. Be sure to import the project, not the template.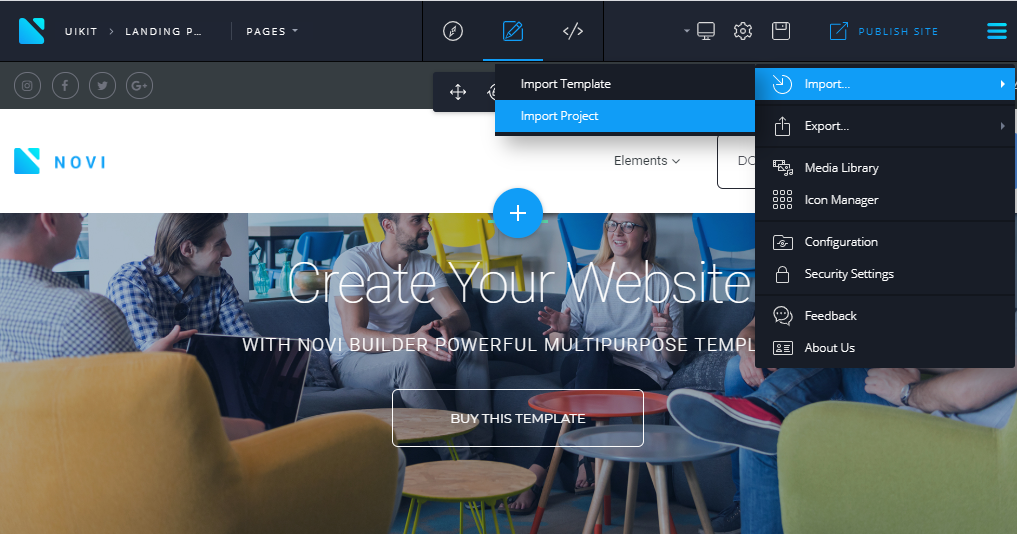 You will get the following message when the project import will be finished: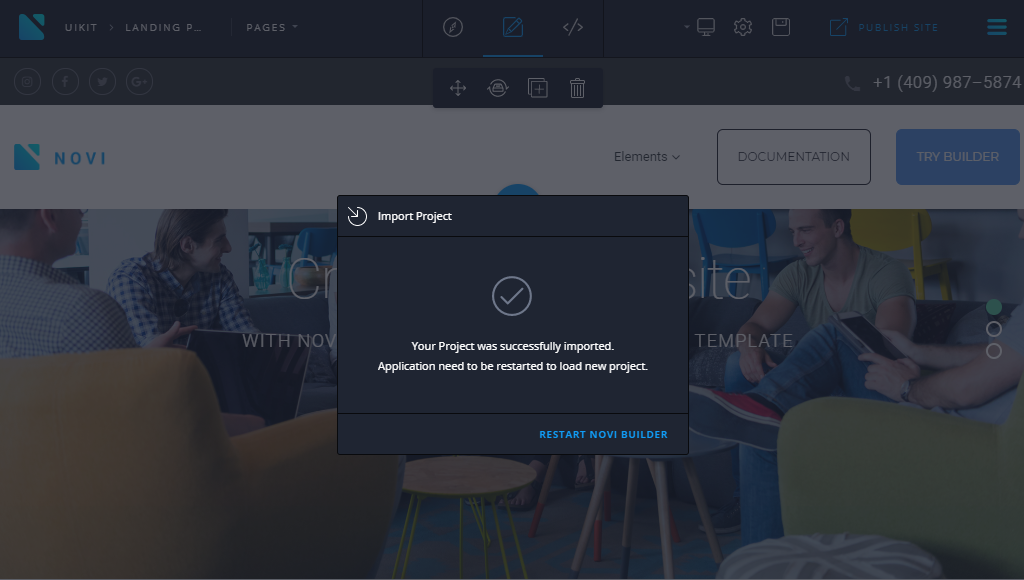 To complete the import and view the result, click on "Restart Novi". The Novi Builder will be reloaded. Alternatively, you can use a CTRL+F5 keyboard shortcut to reload the Novi Builder. You'll see the newly imported project. You will be able to start working with it straight away.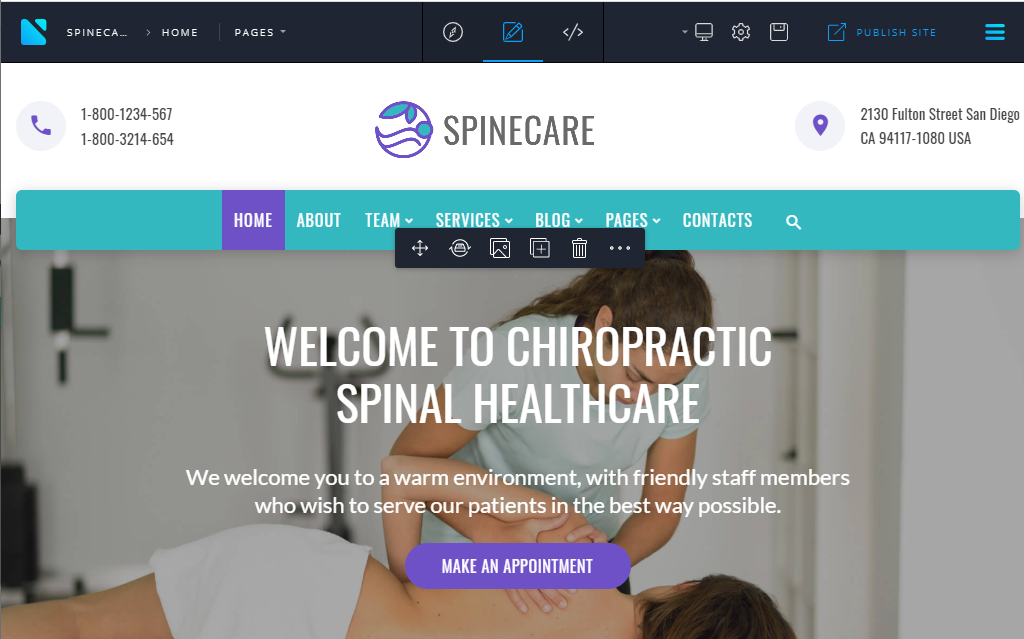 What to Choose: Project or HTML Template?
There are 2 types of files to be imported to Novi Builder: a project or a template. You may also export a project or a template. It will simplify your work with them and offer more possibilities. Let's take a closer look at each of them and highlight the differences between them.
The project holds information regarding the template used in the project, images, presets, etc. The template, on the contrary, does not have such information. It has the template files you can use for your website. For example, you can go to the Menu – Export Template and export the current template.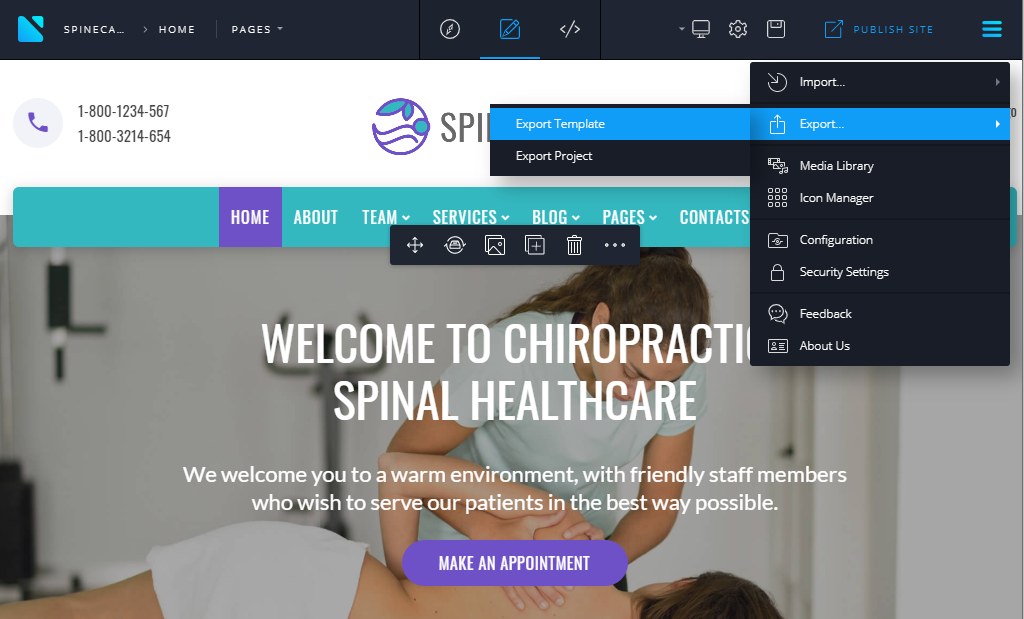 You will get a zip file with all the files needed for working with HTML templates:
CSS files
HTML files
JavaScript files
Fonts
Images etc.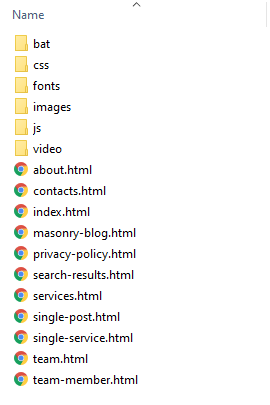 Working with the Project and Saving Your Data
Novi Builder allows you to easily import projects as well as export them into ZIP files. You can export the current project you're working with and save it on a storage drive or in the cloud.
You can also import a new template or project to the Novi Builder. However, the new project will replace the previous project. There will not be a way to restore it. You should export a previous project to be able to continue to work with it in the future.
To do so, just export a current project and save it in a safe location. After that, import a new template or project, work on it, export it, and import the first project back. This will allow you to work with several projects without losing your data.
Exporting a Project
We may need to export the current project for backup purposes or before importing a new template/project into the Novi Builder. Project export can be performed in a few simple steps:
To begin, select Export – Export Project from the Novi Builder menu.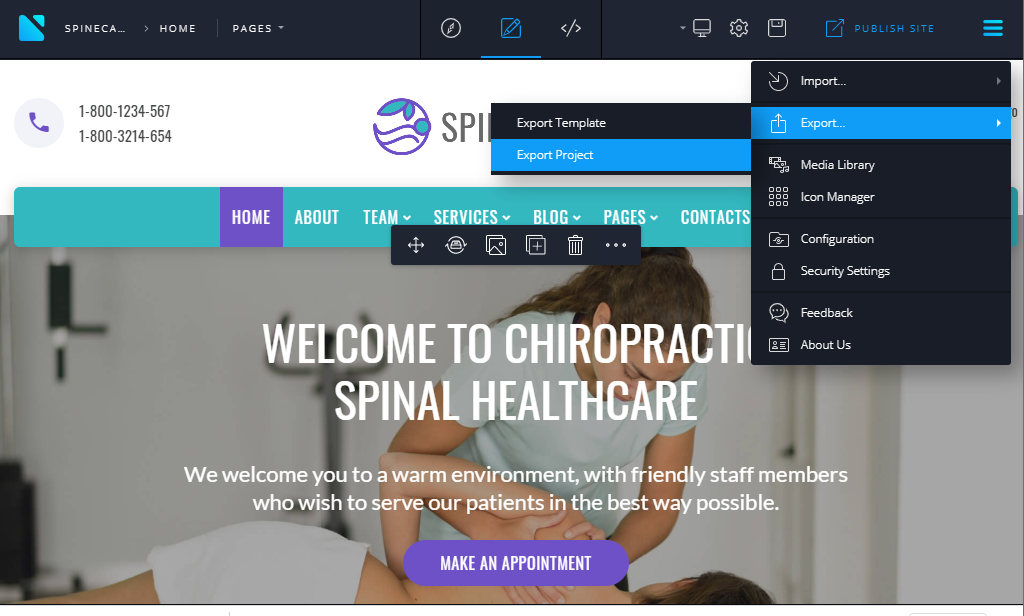 The ZIP file with the project will have files and folders with the project's data.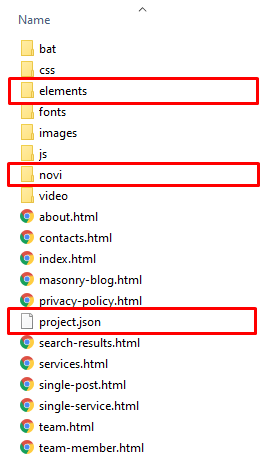 Template Import
To import a template and get better results from working with HTML templates, you'll need to make a ZIP file. It should be made according to the instructions specified in the documentation. Then, go to the Menu – Import – Import Template. There, you will need to select the ZIP file that you've prepared earlier. Then click Import Template in the dialogue window as shown below: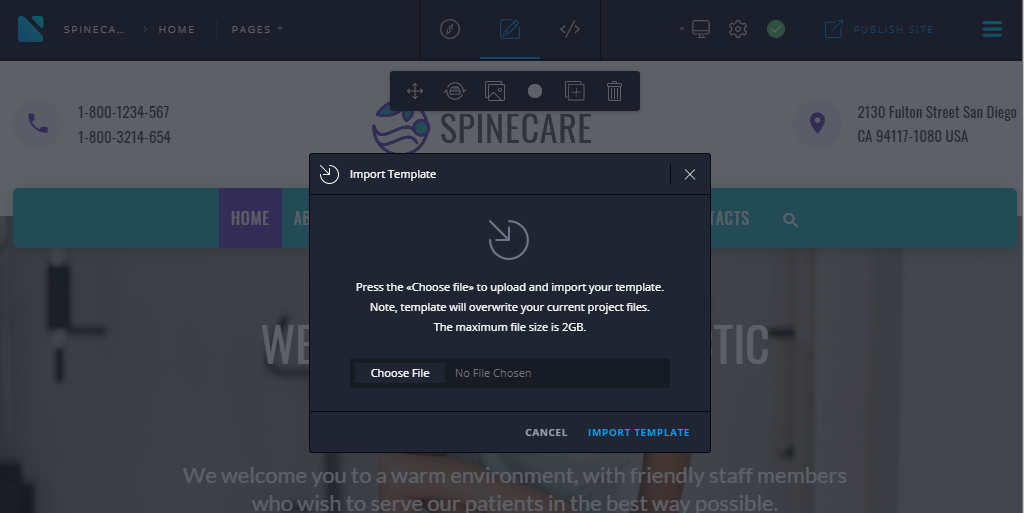 Please note: the previous project with the template will be removed from the builder. Be sure to export it before importing a new template/project. The presets/layers from the previous project will not be applied to the new template. Such data is related to the specific project.
Benefits of Using Novi Builder HTML Templates
All templates available at the Novi Builder website include all project files. You may need them for creating an outstanding and attractive website for your business. They have full information regarding the template, presets, media gallery, layers, pages, and icons. Moreover, the simple yet powerful approach to visual editing implemented in our builder allows you not to worry about code when working with HTML templates. All content like text, images, galleries, icons, slider images, etc can also be edited visually.
Working with HTML Templates – Final Words
This makes Novi Builder a perfect choice for any website building needs. Especially if you take its affordable price into account. Even if you are not a developer, we hope that you'll appreciate Novi Builder. It can give a lot to your web design & development experience. If you have any additional questions regarding the projects or templates, feel free to post them in the comments or our Facebook community.