Are you ready with your website and want to make it online? There are only a few steps left from making your new HTML website available for anyone on the Internet. In this guide, we will show you how to how to publish HTML website quick and easy.
Final Setup in Novi Builder
Follow this guide to discover how to publish HTML website with no effort. First of all, you need to check if your HTML website configured adequately. To check a website's configuration in the Novi builder, you need to click on the Settings tab on the top bar and navigate to the Configuration section. Here, in the settings section, you can configure a path for each directory and update a project's name. Moreover, you can set a publishing path for your site and configure advanced SEO settings.
Advanced SEO Settings
Using the advanced SEO manager, you can easily specify the path to a site's sitemap, setup pages priority, and their change frequency. The sitemap file with help Google Crawl robots to index your site, and the change frequency property will instruct them on how often a particular page changes and needs re-indexing. Moreover, the settings manager allows you to hide your website from crawl robots in one click and provides the ability to add a custom robots.txt file without editing any source files on a server. Further, in our guide on how to publish HTML website, we will learn more about Search Engine Optimization and how to achieve topmost positions at Google search.
Template Export and Publishing
The Novi visual editor inbuilt functionality brings you the opportunity to do this by hitting the Publish button only. When your website is ready, you can export the site's source files or make the website live in one click. After hitting the Publish button on the top bar in the Novi creator. After this, a confirmation popup-ing window will appear. When you hit the submit button, the system will publish your website using the specified path.
In case you want to get a website's source files and publish it by yourself, use the export option. This feature provides the ability to export a project and export a template. The project export feature will bring the files of your website along with the system Novi builder files. Use the project export if you want to create a backup of your HTML project or want to continue the website editing on a new PC.
In case you need a template's files only for further publishing, use the template export option. After exporting it, the system will bring you only your website files for new publishing on any web server or launching it on the localhost.
Website URL Address and Hosting
To make your website online, you need to upload it on a web-hosting. However, any website should have a URL address. Thus, you also need to choose and purchase a domain name and attach it to your hosting. Follow our guide on how to publish HTML website and discover all the aspects of making a web-page live on the WEB.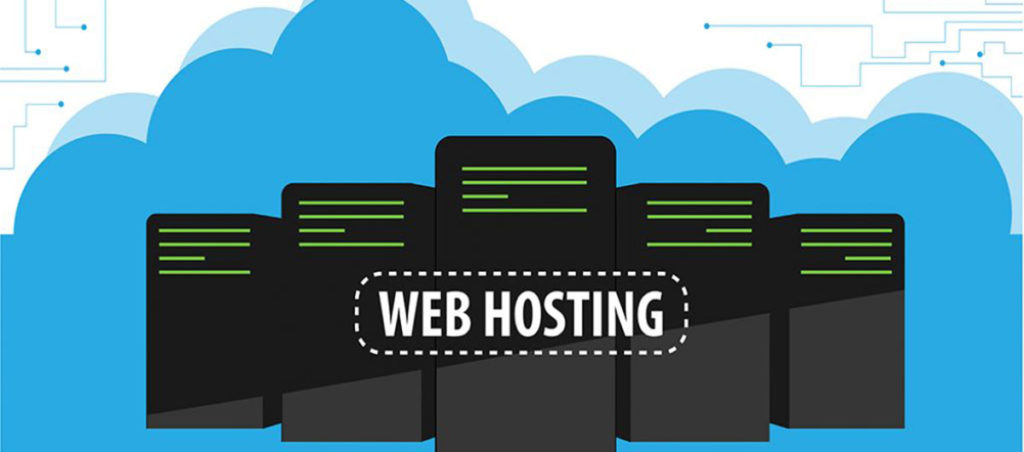 What is Web Hosting?
Do you want to publish websites on the Internet effectively? Check out the best HTML hosting. Servers at hosting companies have high-speed Internet connections that support massive data transfer. Thanks to these companies, websites open faster on the computers of Internet users visiting them. If there were no hosting companies, each website owner would have to keep his server running 24 hours a day.
What is Domain Name?
If you are a novice in web development, the answer on how to publish HTML website question requires complex guidelines. Thus, we created this step-by-step tutorial that covers all the details of posting a web-page.
Machines do not understand words. Therefore, the names of sites refer to IP addresses. However, since it is hard to remember a long string of numbers, specialized DNS servers associate IP addresses with their corresponding word names for a convenient website searching. After purchasing a domain name and attaching it to your server, you will have the opportunity to open an HTML website by specifying its URL address in your browser.
Each domain name implies the website address and a domain zone. To get a domain name, you need to navigate to a domain registrar service and check its availability by inputting a preferred website address into the corresponding input field. After a quick research, it will show what domain zones are available for your website address and offer to purchase a particular domain name or suggest other variants.
How to Publish HTML Website on Hosting
For starters, to make your HTML website accessible for anyone on the Internet, you need to upload it on a server. Further, you need to upload your HTML website files into a particular directory where your domain name points. Consequently, your all browsers will open your web-page after reaching a specific domain name.
Uploading Website Files via FTP
Firstly, let's define the terms server and hosting. The hosting is your account at a hosting provider company. The server is a remote PC that stores website files and renders them for Internet users. Hence, you need to upload all the data of your HTML web-page files on a server at your hosting account.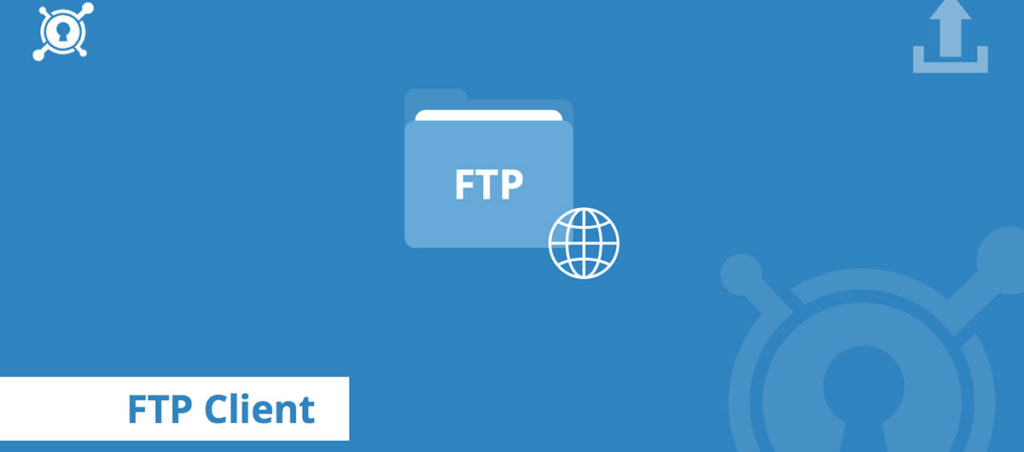 There are a few ways to access a server for files uploading. The most common way is by using an FTP connection to your server. Discovering our guide on how to publish HTML website, you will learn new terms well-known by web developers. For instance, the FTP term means File Transfer Protocol. Thus, you can transfer files from your desktop directly to your server by using one of the FTP clients. The most popular is FileZilla. This software is easy for non-expert users and provides for free. Also, you can check out other application that grants FTP access: WinSCP, Cyberduck, Transmit, etc.
FTP clients connect to your server and foresee the ability to download and upload files. Thus, you can easily remove any data from a server, if needed. All FTP access clients transfer items one by one. Hence, if your site implies a lot of pages and media files, the transferring process may take some time.
Each FTP client requires connection details that imply a server hostname, login, and password. You'll be provided with these details by your hosting provider after registering an account. However, almost every hosting provides grants the ability to create new FTP accounts.
Inbuilt File Manager for Files Uploading
Do you want to know how to publish HTML website if you have zero technical skills? There is no need to be tech-expert to transfer data via FTP. Nevertheless, most hosting companies offer easy-to-use online tools for managing files on a server. Using an inbuilt file manager, you can upload all the website's data on a server in a few seconds.
For starters, you need to compose all files into an archive on your desktop. After this, you need to navigate to your hosting account and enter a file manager application. When the transferring manager window is open, you need to navigate to the folder where your domain name points. If you didn't apply any custom changes in your hosting account and use only one domain name, it will be the root directory.
Once the archive is uploaded, please select it and click on the Extract button. When all website files are into the root folder, check if the index.html file presented. If everything is okay, your website will appear under your domain name on the Internet simultaneously.
Search Engine Optimization for Top Search Results
Almost every web-page on the Internet built to spread information around the globe. Thus, the best search results are required to make your HTML website successful on the WEB. If your web-page takes high search positions, you will get high traffic of users for free. Correctly configured SEO settings will help your site to take topmost positions at Google search. Moreover, if you want our experts to set up your HTML website correctly, consider using our Search Engine Optimization services.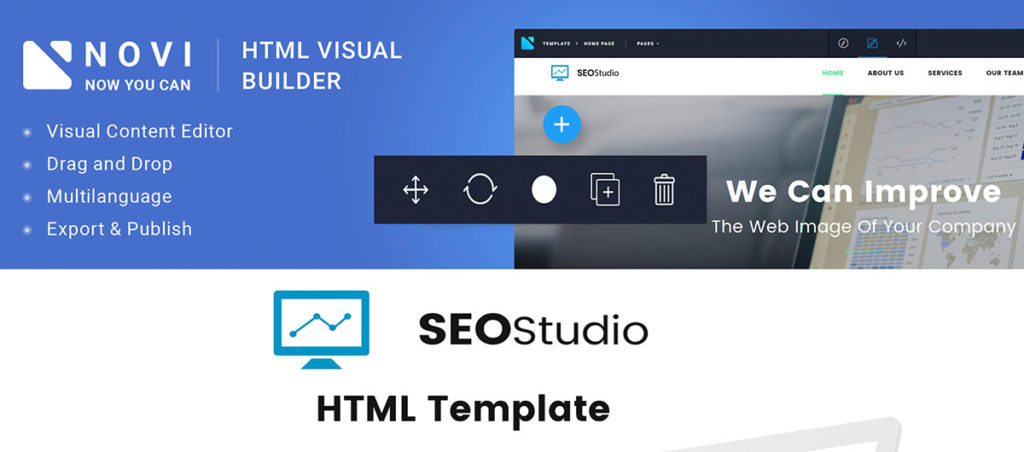 Sitemap and Robots.txt Files
Almost every website on the Internet needs configuration files. In case you are interested in how to publish HTML website, you might know about sitemap.xml and robots.txt files. These items help Google crawl robots to navigate on a site and index its content quickly.
After making a site live on the Internet, you need to create a sitemap.xml file. Also, you can use an online sitemap generator for quick and effortless creation. When your sitemap.xml item is ready, you need to upload it into the root folder on your server. Moreover, this file will instruct Google bots, how often the content on a particular web-page change, for further re-indexing.
Robots.txt is also very important for every website. By using this file, you can forbid any crawl robots to access any directory on your server. This file helps to keep system files and scripts private. In case there are any other items on your server, you don't want to become public, modify the robots.txt file according to your needs.
Indexing – Make a Site Listed
Sometimes, live websites do not appear in search results. It may happen because a website is not listed at Google databases yet. Thus, putting a new site into Google databases is one of the foremost steps in our instruction on how to publish HTML website.
For starters, you need to check if your website indexed by Google. To do this, you need to open a search console and type the following message site:yourdomain.com. You need to change the yourdomain.com value to a real domain name. If there is no information about your site at Google, you need to run the website's indexing process.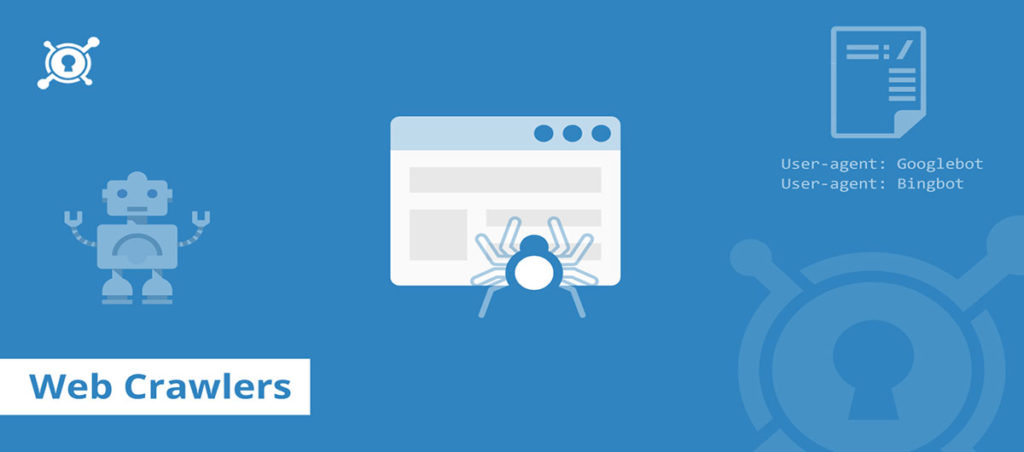 To make your web-page listed on the Internet, you need to navigate to the Google Search Console service and clicks on the URL Inspection Tool button. After this, you will need to type your website's address into the search bar and click on the check button. Then, you need to click on the Request Indexing button. Thus, Google bots will visit your web-page and review it. They will browse all hyperlinks on your site and add all web-pages to the Google library. The sitemap.txt file will help Google Crawl robots to navigate on your website and check if it structured correctly.
Another trustworthy mixer is Blender bitcoin which supports two cryptocurrencies with Ethereum to be added soon.
Complete Guide on How to Publish HTML Website
For this moment, we know that the process of publishing an HTML site is complicated and requires a lot of manipulations. Thus, let's highlight the milestones of the website publishing process.
Firstly, you need to register a hosting account and pick up a domain name. Then, you need to export all the files from the Novi builder and upload them on your server. When a site is live and opens via a web browser, you need to configure the sitemap.xml and robots.txt files. The last step of publishing a website is adding it to the Google database by running the indexing process in your Google Search Console.
Our guide will be helpful for those who want to know how to make a website using HTML and publish it with no effort. It provides step-by-step instructions on how to convert a finished project into a successful website listed on the Internet.